Smart Guest House Design Ideas For Fort Myers
Everybody wants their friends and family to feel at home if they stay overnight. Guests appreciate having a space to clean up and recharge before the next activity. A well-designed guest house with suitable furnishings, paint colors and window treatments will help quite a bit in making your company feel content.
The sky's the limit when it comes to planning your guest house, making the job a little daunting. With that being said, implementing the ideal space should be fun and simple! Browse these straightforward guest house design ideas in Fort Myers to be certain your visitors are resting in style and comfort.
Accommodate The Needs Of Your Guests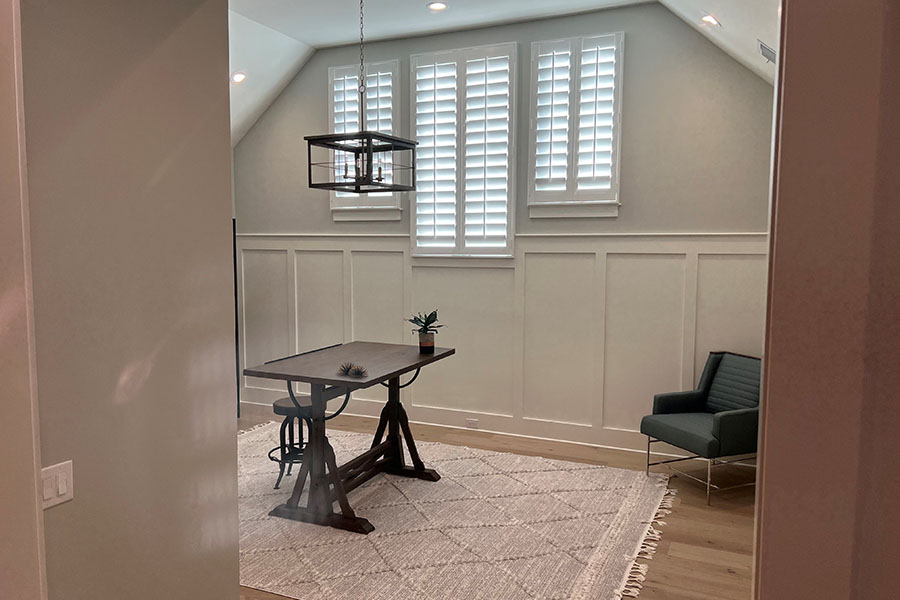 Your guest house ideas in Fort Myers must start with the essentials. Even if you're hosting someone for a single night, having their own bathroom is important in helping your guests feel content. A comfy bed and chair are a must as well. You should also integrate a space-appropriate luggage rack or other piece of furniture visitors can use to place their suitcase and get easy access to their belongings.
Windows that permit a lot of natural light make the space feel inviting - particularly when enclosed by stunning window treatments!
Elevate Your Guest House With Color And Comfort
Stop guests in their tracks when they open the door to your Fort Myers guest house with a pleasant, welcoming space. A lighter color palette to catch the natural light creates a serene setting. Splashes of color with different decor elements add personality. Rugs are an exceptional choice to add comfort to any floor while offering more possibilities to incorporate texture and style.
But don't limit yourself to the bedroom! Fluffy towels and robes bring luxury and refinement to the guest house. Your visitors will enjoy the touch of a soft towel following a hot bath or shower.
A Good Night's Sleep Needs To Be A Must for Your Fort Myers Guest House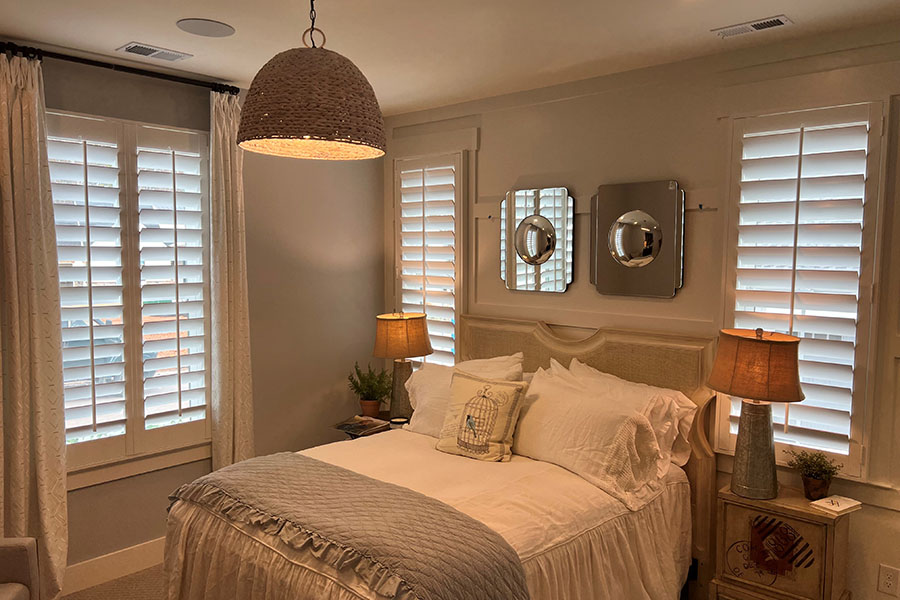 As you come up with your guest house design ideas in Fort Myers, the bed ought to be a leading priority. A wonderful night of rest will help your guests feel as if they're on an extravagant getaway. Utilize throw pillows and the right sheets to promote an ideal place to sleep. Sheets with a higher thread count will make your guest house seem like one in a top-end resort.
Nightstands are vital - especially if they include a plug-in for easy phone charging! Room-darkening window treatments such as louvered shutters allow guests to sleep in without any trouble or relax with an afternoon snooze.
Tie the Room Together with Interior Shutters
A top way to incorporate all of your Fort Myers guest house ideas together is by adding louvered shutters. Not only will your window treatments look fantastic, they will also allow your visitors to minimize light for better sleep, manage the temperature of the space, and even limit excess noise.
Polywood® shutters provide the ultimate management of sound, light, and temperature, fostering a perfect space for everyone. The movable louvers are attractive and great at directing sunlight. Polywood shutters are insulating and durable, standing up to active youngsters and even furry friends!
Get Perfect Window Treatments for Your Cozy Guest House in Fort Myers!
Explore the best window treatments for your cozy guest house by speaking to the specialists at Sunburst Shutters Fort Myers. Your guests will enjoy full light governance, a restful environment, and classic style. All you have to do is call 239-208-6577 or submit the form on this page.