Choose Wood Blinds In Fort Myers For The Ultimate In Hardwood Window Treatments

When you want to get hardwood blinds in Fort Myers, you should choose only those of superior quality. Our wood blinds are made with furniture-grade natural wood, which provides them with unique sturdiness and appeal. Pick from 24 colors and stains, and then customize your blinds with slat width, valence, and operating preferences.
Sunburst's wood blinds will stand up to everyday usage. Each treatment is custom crafted to your window's exact measurements, so they will always install properly. Then the solid slats are coated with a UV blocker that thwarts fading or cracking from the sun's rays. Of course, no blinds are quite as tough as our plantation shutters, but wood blinds make perfect sense for bedrooms, dining rooms, and living rooms.
Wood Blinds Choices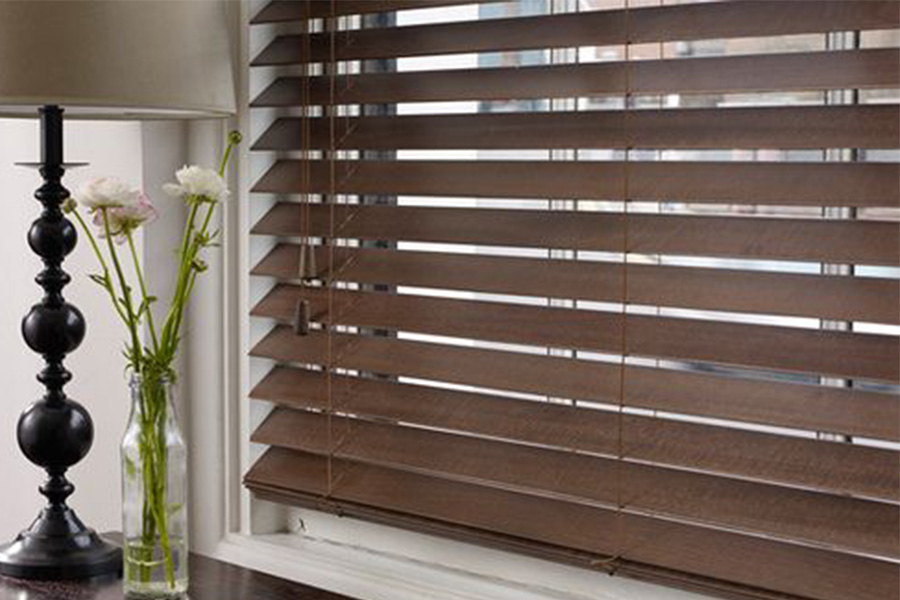 Begin by selecting the color or stain of your wood blinds. Select between 24 elegant finishes to accentuate your interior color choices or blend with the hardwood flooring, furniture, or trim that you have in your house. Then coordinate your other elements like valences and pull cords for a consistent look.
Why Choose Wood Blinds In Fort Myers
Wood blinds just might be the simplest way to integrate an amazing window treatment in your Fort Myers property. Once installed, you may shift the horizontal slats of your blinds by a pull cord or wand. There are various techniques for using your blinds to direct sunlight, from pulling them up to welcome in the sun's rays to keeping them lowered for the ultimate in privacy.
And different from flimsier aluminum blinds, your Fort Myers Sunburst's Wood blinds won't break down easily. With firm slats made from tough hardwood, your slats will hold their sleek contour without warping or snapping. Due to the fact your blinds are customized to your exact window dimensions, your blinds will turn gracefully and go up or down without banging the surrounding trim. Or, if you need blinds for more humid rooms, choose our faux-wood blinds.
Wood Blinds Warranty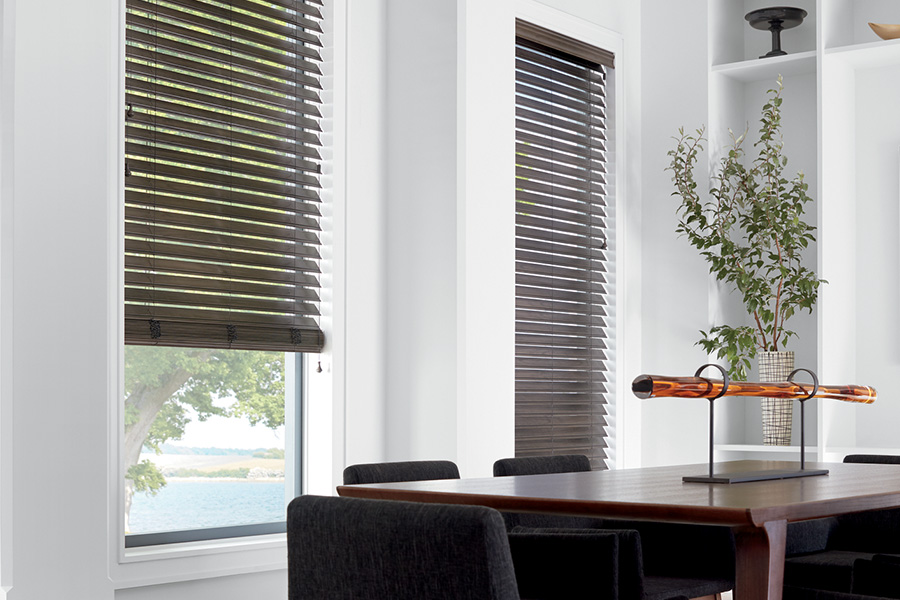 All blinds have a 3-year warranty that offers protection for any defects in manufacturing (i.e., a deficiency in the workmanship, materials, or product design) for the original buyer.
Wood Blinds Specifications
Reach Out To Us Now For Your Wood Blinds in Fort Myers
To discover all the advantages of wood blinds -- or any of our incredible window treatments -- contact Sunburst Shutters Fort Myers. We'll schedule a no-charge on-site appointment to give you an idea of how our options will enhance your windows. Dial 239-208-6577 or complete the following form today!