The First Name in Burnt Store Marina Plantation Shutters, Blinds and Shades
For decades, homeowners all across Burnt Store Marina and beyond have chosen plantation shutters, blinds or shades for their windows. It's not hard to understand why–Sunburst Shutters Fort Myers plantation shutters, blinds and shades offer everything someone could want in a window treatment.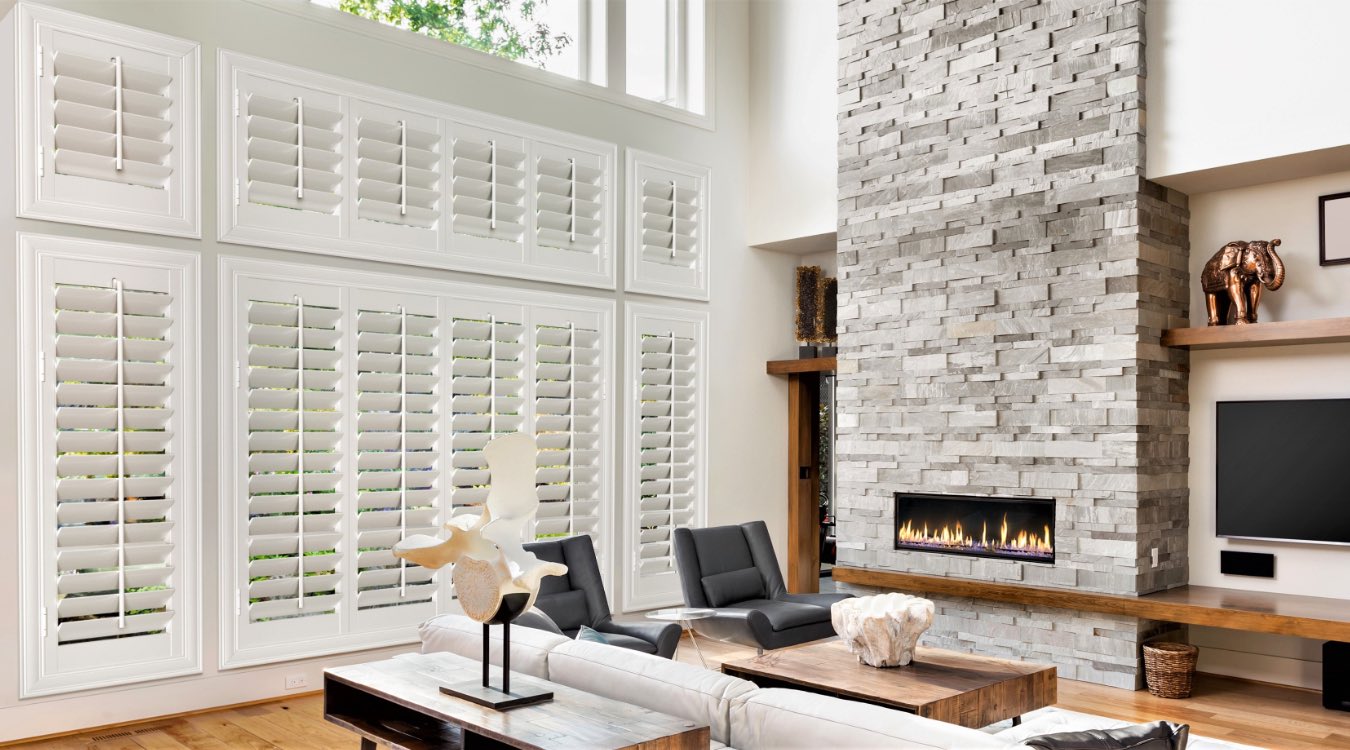 And for years, residents of Burnt Store Marina have looked to Sunburst Shutters when they want to put in the finest interior shutters or other window treatments in their houses. Likewise, it's not hard to see why. Sunburst Shutters Fort Myers has helped transform hundreds Burnt Store Marina homes, providing modern style, expert craftsmanship, and renowned window treatments with the ease of shopping from home.
Why Burnt Store Marina Homes Need Interior Shutters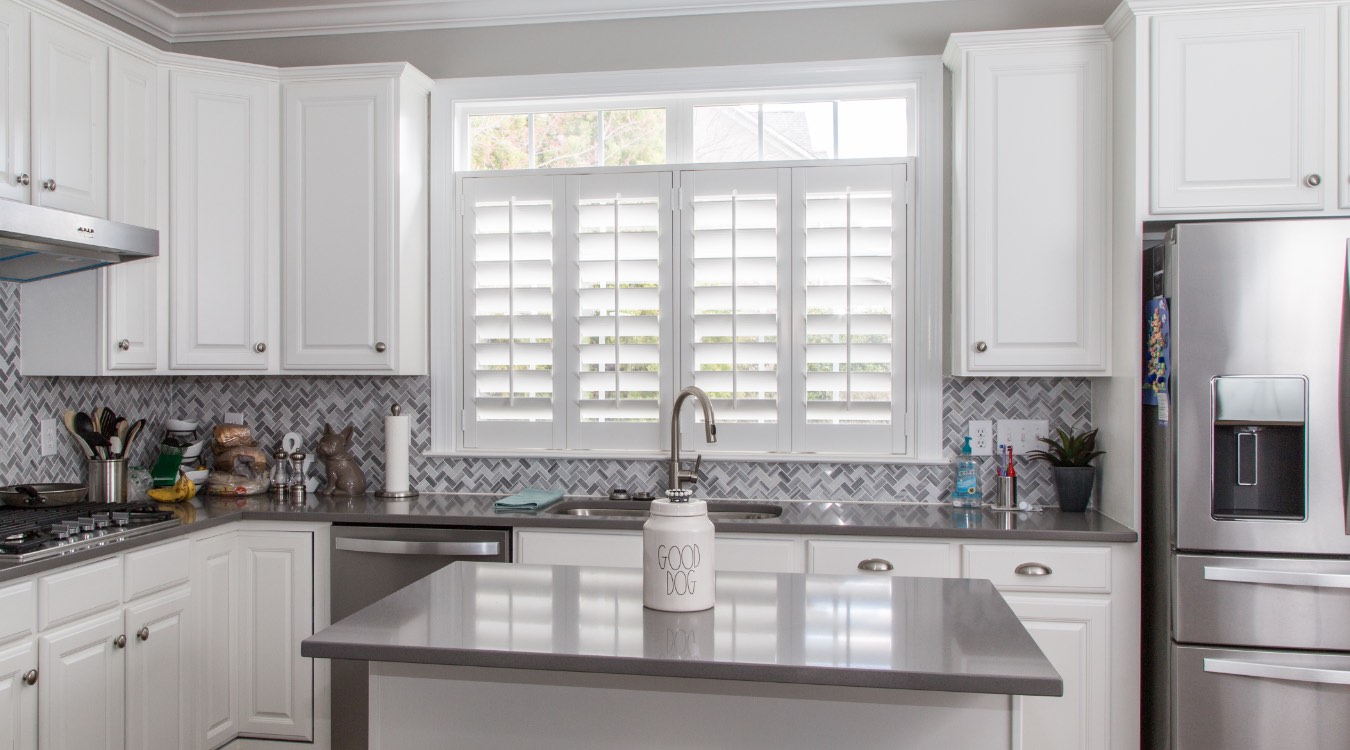 With so many homes in Burnt Store Marina choosing interior shutters, there has to be a reason for it, right? In all honesty, there's a lot of reasons to go with interior shutters for your windows. Here's why most people are getting them:
Shutters are resilient. Shutters' big advantage over other window treatments is that they last and last. Where a simple set of blinds or drapes from a store may fray, distort or wash out in less than a few years, shutters stand the test of time. With solid construction made from heavy-duty material, shutters can stay a part of your place for years on end.

Shutters offer energy efficiency. Sure, shades and blinds might block some outside light, but are they effective at managing your inside temperature levels? Unless you spring for extensive window insulation, thermal energy can still transfer through the glass. Solid indoor shutters can greatly reduce that energy transfer.

Shutters are stunning. No other window treatment comes close to the enduring quality, elegance, versatility, and eye-catching appeal of interior shutters.
Polywood - Burnt Store Marina's Favorite Faux Wood Shutter
Don't get confused by that description. Polywood® plantation shutters are more than just Burnt Store Marina's favorite faux wood shutters, they're above and beyond any comparable faux wood shutters you can find for sale.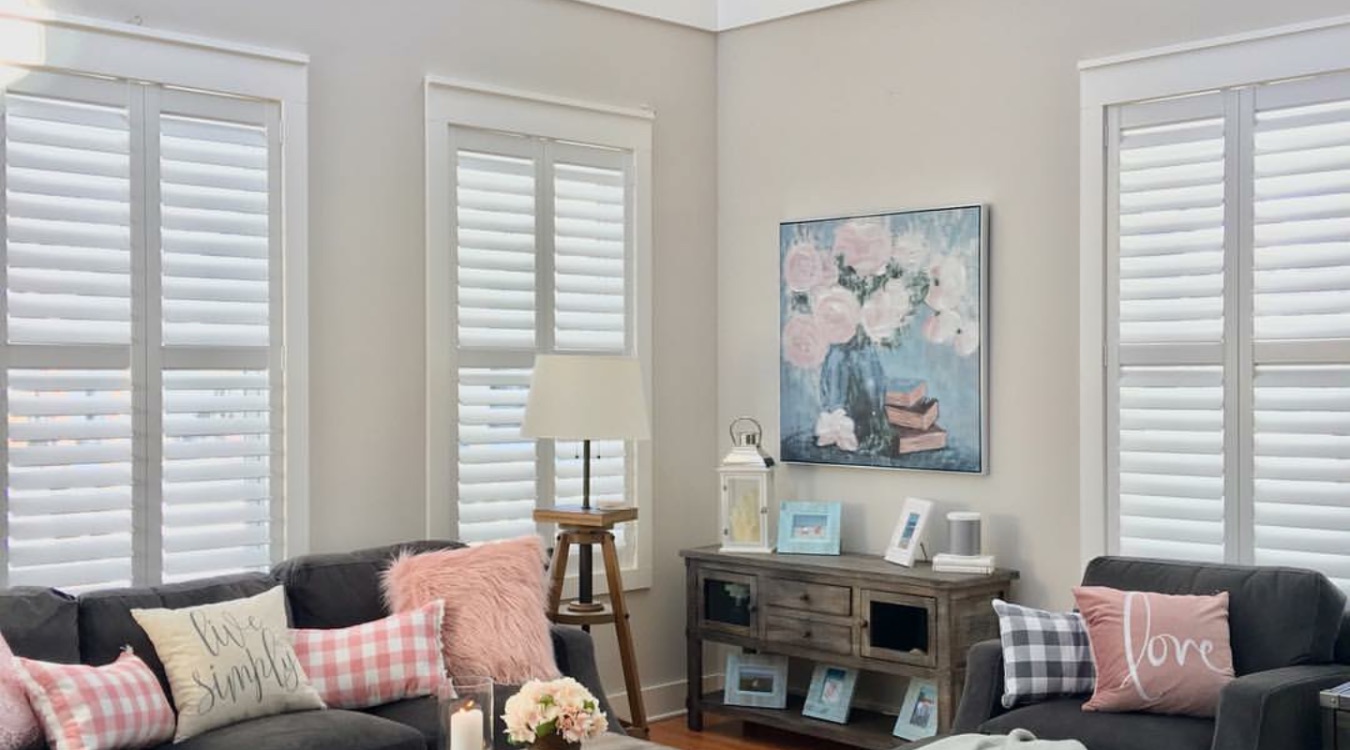 Polywood shutters are great at all the things that make shutters the first choice for Burnt Store Marina homes. Their neutral we or hardwood colors add timeless beauty to your house. Polywood is impervious to chips, warps, cracks, and is totally water-proof and heatproof, so they're incredibly durable. And no window treatment can rival Polywood shutters' energy efficiency which is able to block almost half of the heat moving through your window.
In addition, Polywood plantation shutters are 100% made in America, and come standard with one the best shutter warranties around. And if you want a more budget-friendly shutter for smaller windows in Burnt Store Marina, take a look at Sunburst's builder-grade Studio Shutters.
Beautiful Wood Shutters In Burnt Store Marina
Bring the beauty of natural wood shutters into your house with Sunburst's Ovation® Wood Shutters. Ovation Wood Shutters are one of the best-selling wood shutters in Burnt Store Marina due to their appealing, solid furniture-grade teak wood. Real wood shutters add a unique richness to the room with their grain and texture. And since Ovation Shutters come in more than 28 colors, you're guaranteed to get the right one for your home's style.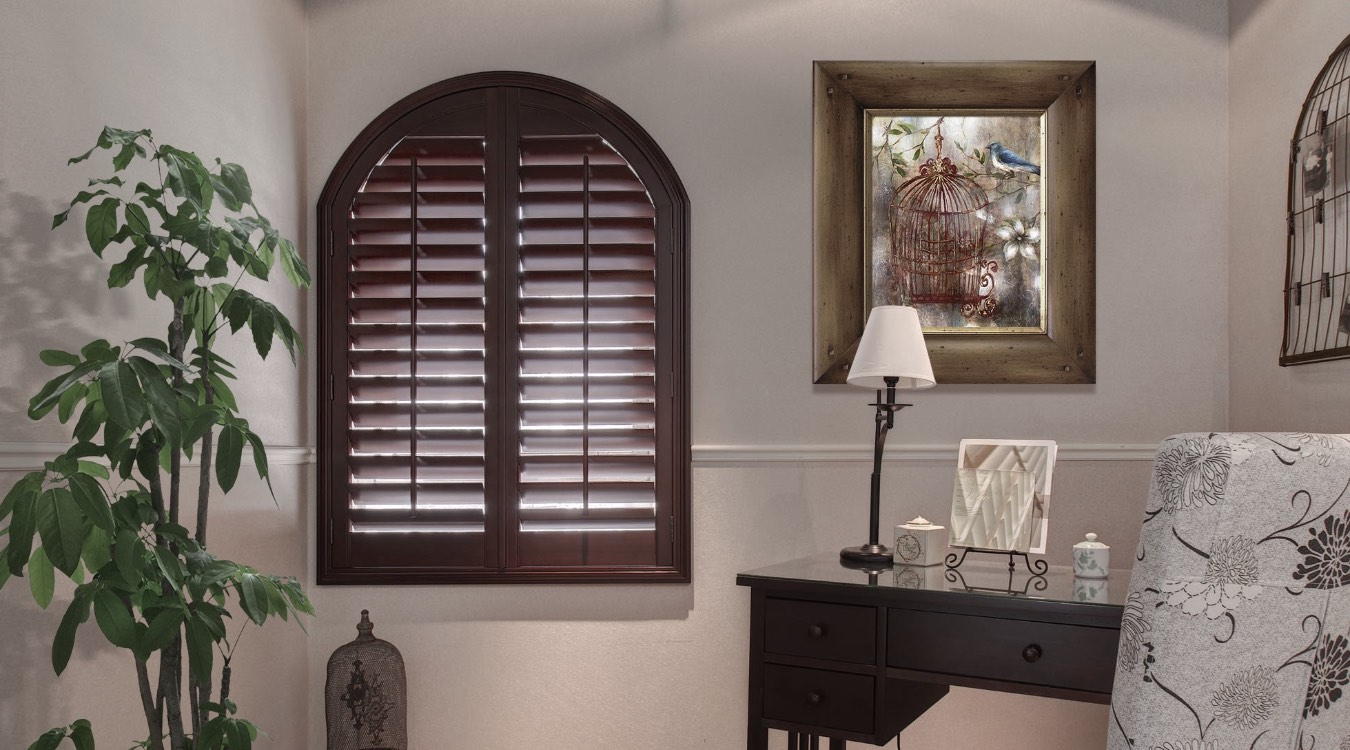 If you're looking for a more organic look, look at our reclaimed wood shutters available in Burnt Store Marina, Florida. Every shutter is made with reclaimed lumber from around the country and brings its own unique history. Whether the shutter's wood comes from an old fence, shed, or another home, it has its unique characteristics that turn it into an original piece of art right in your space.
It's Easy To Get Custom Shutters In Burnt Store Marina
Buying the best shutters for your space might seem somewhat daunting. But when you choose Sunburst, the way to get custom shutters in Burnt Store Marina is simple. Here's how it works:
You call 239-208-6577 or complete the form below to set up a complimentary design consultation with a member of our design team.

A member of our team will take measurements of your windows. They will also sit down with you to talk through all your custom shutter options, and suggest ideas for what might work well with your unique needs as well as your budget.

After understanding all of your options, pick your preferred window treatment and put in your order.

After a short time, our installation team comes to your home to install your new shutters and teach you how to maintain them.
At the end, you'll have stunning custom shutters for your space without lifting a finger. It's that easy to get gorgeous, custom shutters in Burnt Store Marina.
Polywood Shutters Deliver Superior Energy-efficiency And Are Eligible To Save You Up To $1200 With The Energy Tax Credit!
Sunburst's patented Polywood® synthetic wood plantation shutters do more than provide a timeless look and an amazing amount of control over exterior light. These shutters are able to lower your energy bills! Polywood shutters are able to conserve heat and air conditioning up to 30 degrees Fahrenheit. The energy-efficiency characteristics of these innovative Fort Myers window treatments have even been approved for a 2023 federal tax credit up to $1200.
Sunburst Installs a Collection of Shades and Blinds in Burnt Store Marina
If you need a window covering other than shutters for your home, we can help with that, too! We offer a variety of shutters, shades, blinds, and other window coverings for you to pick from.
Blinds In Burnt Store Marina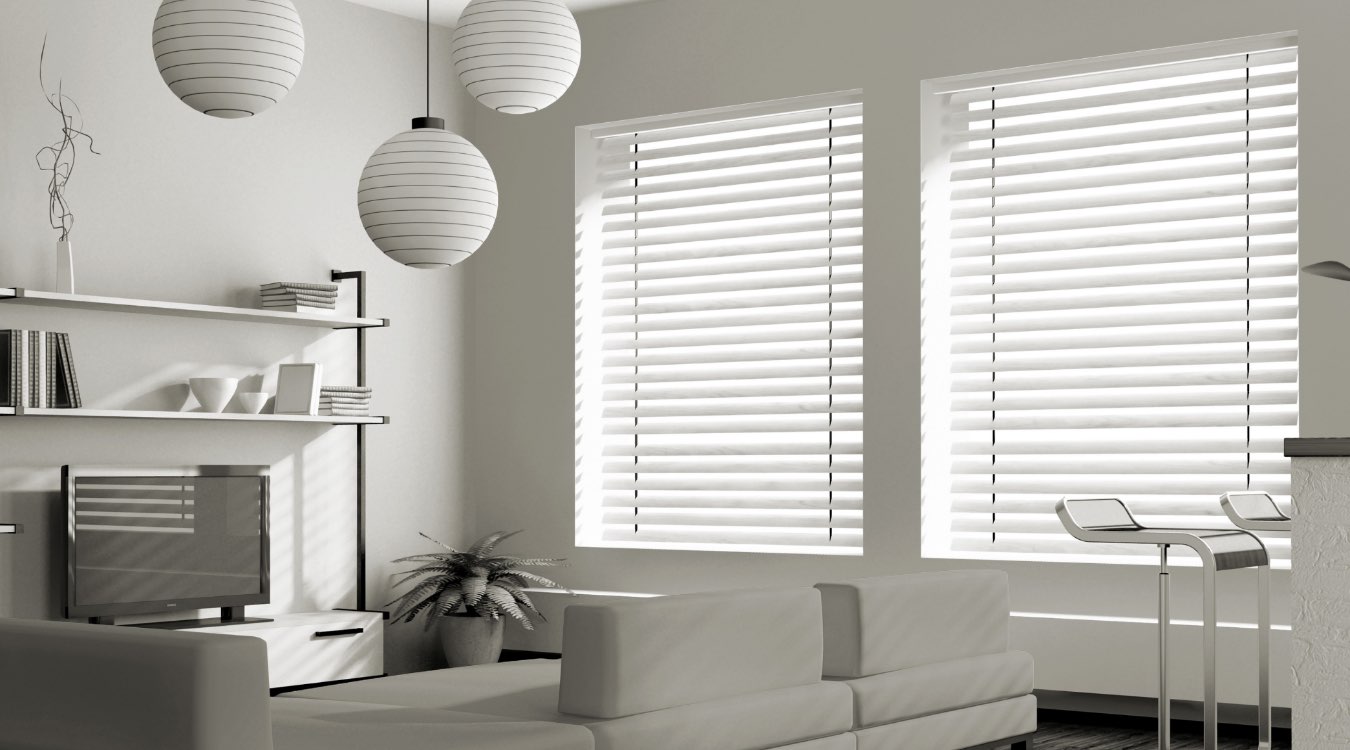 Our premier Burnt Store Marina blinds marry the ease and simplicity of blinds with the resilience and simple elegance. Pick from either natural wood blinds made from faux wood or basswood sets.
Shades In Burnt Store Marina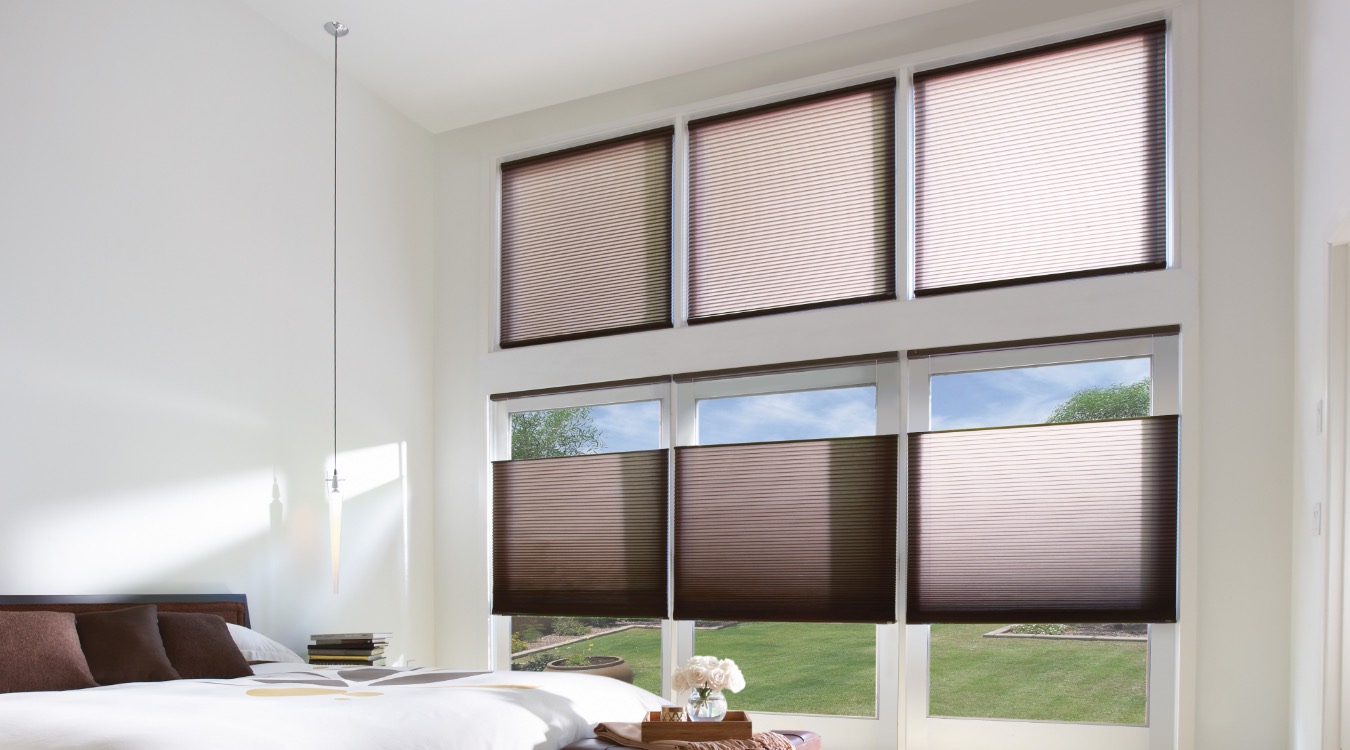 Our shades in Burnt Store Marina come in an array of textures and fabrics to fit any space in your home. Select from roller shades, patterned shades, Honeycomb shades, motorized shades and more to achieve the best looks for your home.
If you need ideas, take a look at our Home Idea Gallery which is filled with photos of our Burnt Store Marina shades, blinds, shutters, and other window treatments available in Burnt Store Marina.
Get Started With Sunburst Shutters In Burnt Store Marina
There's no reason to wait to get new shutters for your home. By choosing Sunburst Shutters for your window treatments in Burnt Store Marina, you're going to get the finest in customer service and stunning, award-winning window treatments.
So contact Sunburst Shutters Fort Myers today at 239-208-6577 or fill out the form below to schedule your free window design consultation. We're excited to help homeowners in Burnt Store Marina and its surrounding areas get the best shutters and window coverings for their home's unique needs. So what are you waiting for? Call today!