The First Name in Labelle Plantation Shutters, Blinds & Shades in Labelle
For decades, homeowners all across Labelle and beyond have chosen plantation shutters, blinds or shades for their windows. It's not hard to understand why–plantation shutters offer everything someone could want in a window treatment.
Sunburst Shutters Fort Myers has made those homes and their windows look even more incredible by providing the best
plantation shutters
,
blinds
and
shades
in Labelle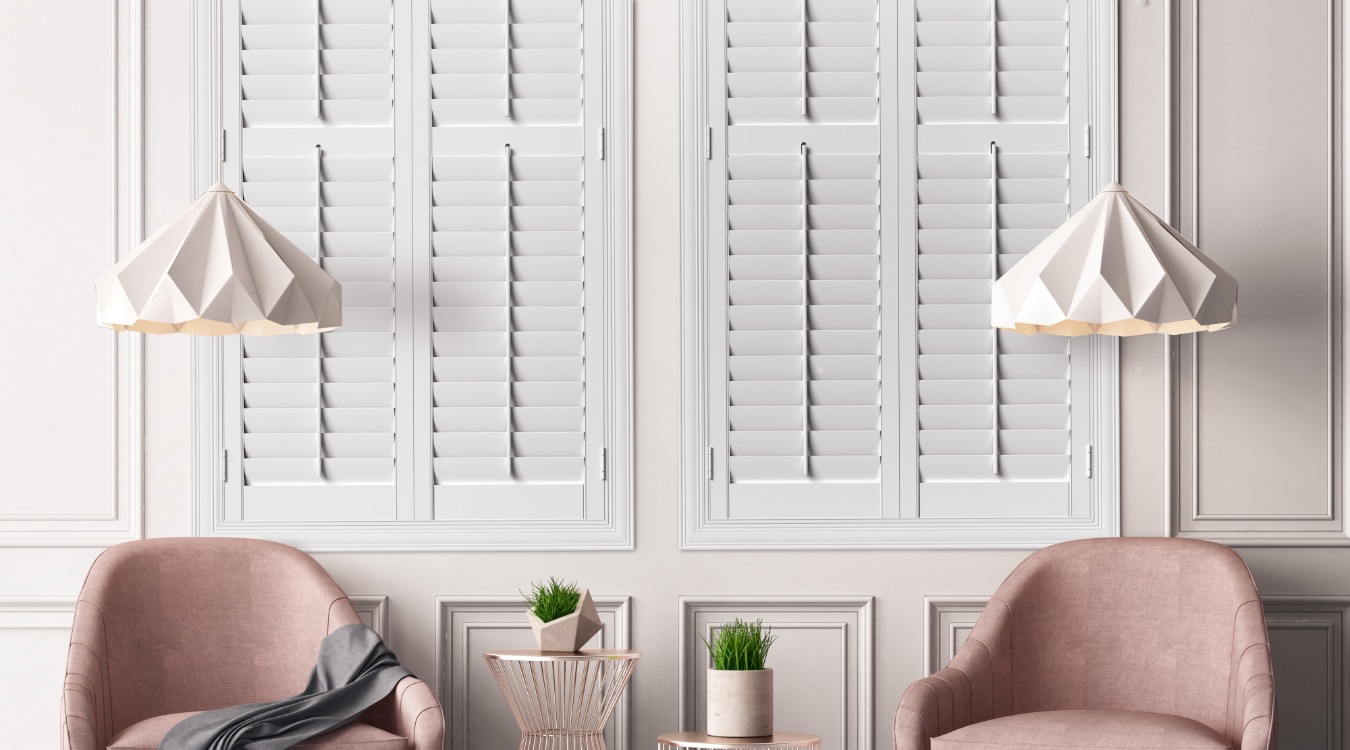 And for years, residents of Labelle have looked to Sunburst Shutters when they want to put in the finest interior shutters or other window treatments in their houses. Likewise, it's not hard to see why. Sunburst Shutters Fort Myers has helped transform hundreds Labelle homes, providing modern style, expert craftsmanship, and renowned window treatments with the ease of shopping from home.
Why Labelle Homes Need Interior Shutters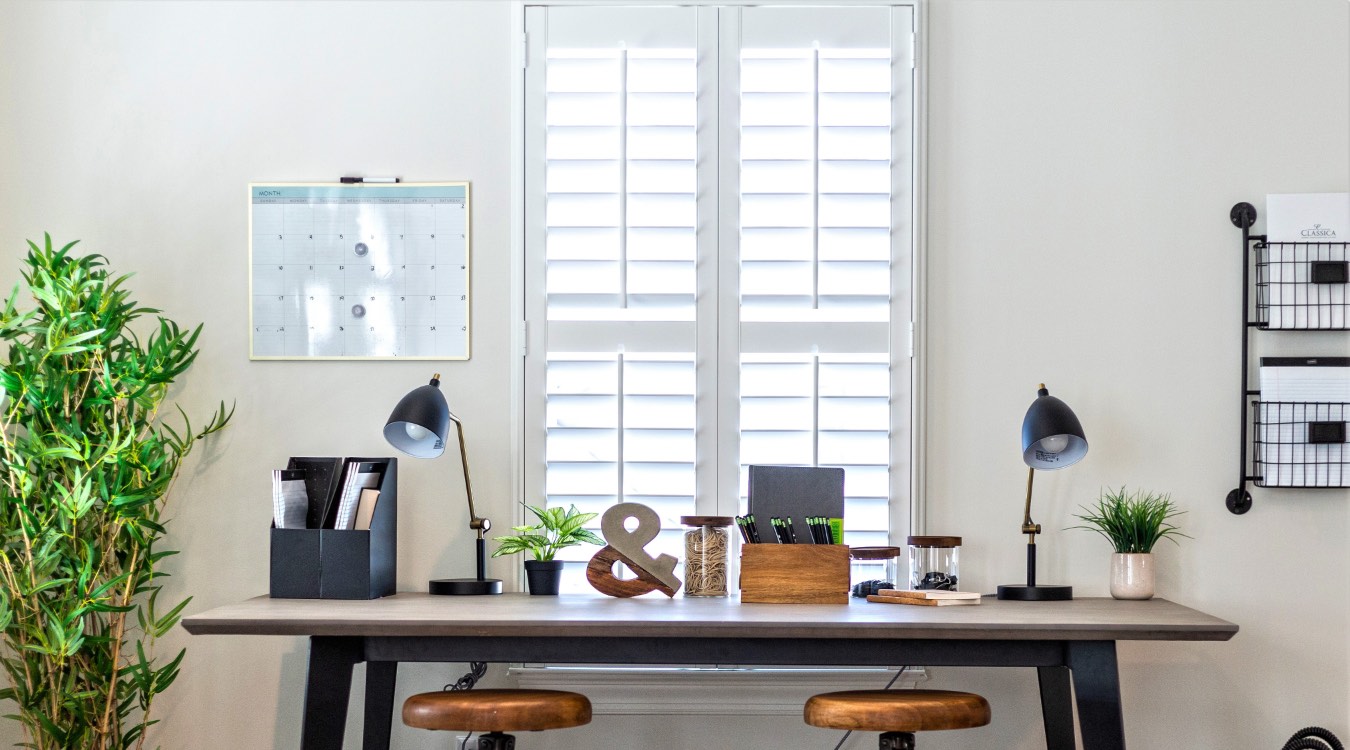 With so many homes in Labelle choosing interior shutters, there has to be a reason for it, right? In all honesty, there's a lot of reasons to go with interior shutters for your windows. Here's why most people are getting them:
Shutters are resilient. Shutters' big advantage over other window treatments is that they last and last. Where a simple set of blinds or drapes from a store may fray, distort or wash out in less than a few years, shutters stand the test of time. With solid construction made from heavy-duty material, shutters can stay a part of your place for years on end.

Shutters offer energy efficiency. Sure, shades and blinds might block some outside light, but are they effective at managing your inside temperature levels? Unless you spring for extensive window insulation, thermal energy can still transfer through the glass. Solid indoor shutters can greatly reduce that energy transfer.

Shutters are stunning. No other window treatment comes close to the enduring quality, elegance, versatility, and eye-catching appeal of interior shutters.
Labelle's Favorite Faux Wood Shutter is Polywood
For every reason plantation shutters have become Labelle homeowners' favorite window treatment, Polywood® plantation shutters offer those features and more.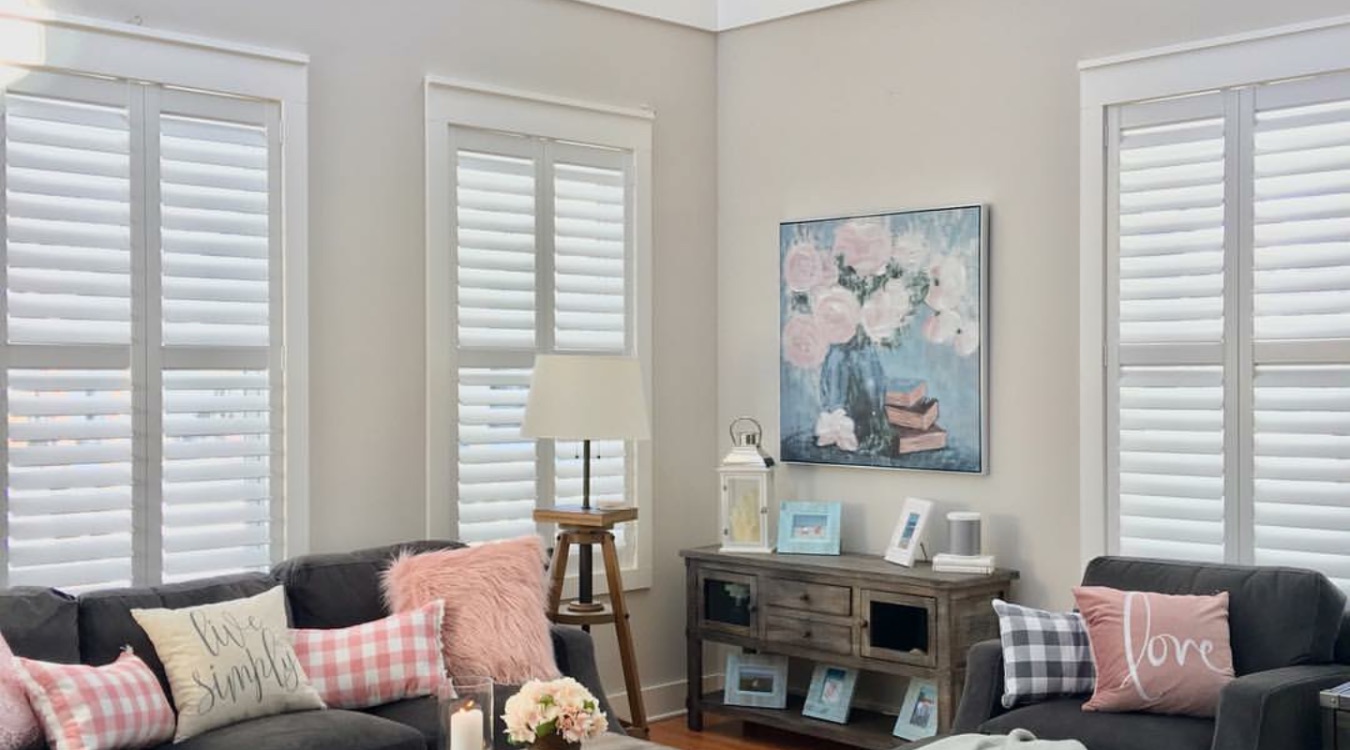 Built from a unique solid engineered wood substitute, Polywood shutters are completely unaffected by chipping or cracking, and aren't able to split or warp. They're by far the most durable shutter available in Labelle. Not to mention, they're 100% moisture-proof and fire-resistant, so even the worst disaster won't faze them.
Polywood shutters can be bought in a range of white and off-white shades, with available wood-like stains for a darker and richer tone. Their classic design, thick louvers, and crisp lines make them a fantastic part of any space, regardless of the type or age.
Our unique Polywood material, with standard weatherstripping that's customized to your windows, makes Polywood plantation shutters far and away the most energy efficient window covering out there. Polywood shutters can block almost half of the energy loss through your windows, making for lower heating and air conditioning bills for you.
The cherry on top, Polywood shutters are American-made.
Capture Natural Looks with Labelle's Best Wood Shutters
There is no window treatment that provides the same sense of history, character, and fullness as natural wood shutters. In Labelle, the best wood shutters are Sunburst's Ovation® wood shutters. Whereas rival wood shutters tend to be hollow, Ovation wood shutters are made of 100% solid furniture-grade teak. That gives you not only the natural warmth that only hardwood furnishings can, but also peace of mind in knowing those shutters will keep their looks for decades.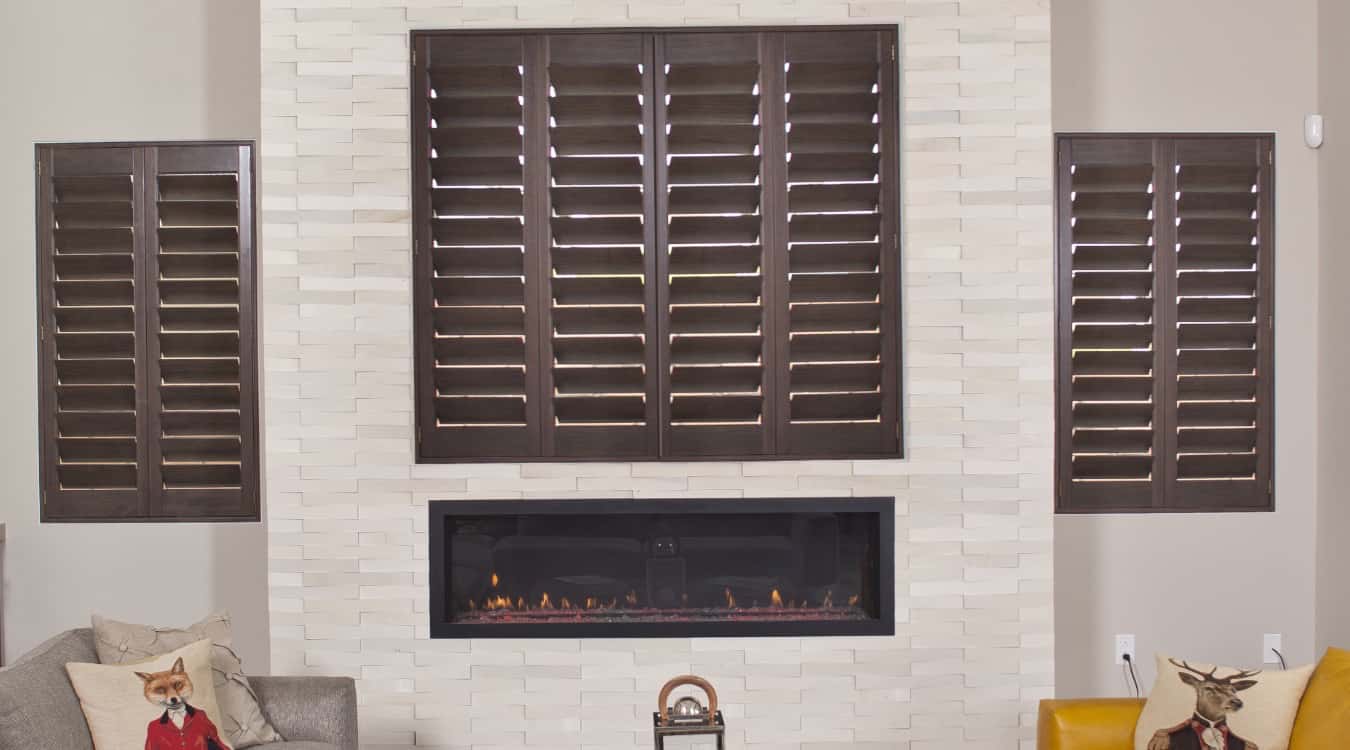 Ovation hardwood shutters are a breeze to match to your existing wood or trim in your house, as well. With over 30 different wood finishes to pick from, there isn't a single space in your house they won't look great in.
Sunburst also offers reclaimed wood shutters in Labelle. Each reclaimed wood shutter is built from repurposed lumber from wood sources around the U.S, with each individual shutter pane bringing a unique history and character to your space.
The Simplest Way To Get Custom Shutters in Labelle
When you decide to pay for a home project, you typically want the work done to be customized for your home, in both its style and in filling your home's unique needs. With Sunburst Shutters Fort Myers, getting unique custom shutters in Labelle has never been easier. With our 4-step process, your new custom shutters are a few days away.
Set up your free in-home consultation with Sunburst by calling 239-208-6577 or filling out our online consultation form.

One of Sunburst's window design experts will bring window treatment samples straight to your door, and get precise measurements of your windows.

Review your shutter options with your rep, select the one you like best, and put in your order.

Later, our installation team will put in your beautiful new shutters, without you having to do any work.
Easy, isn't it? Sunburst offers a home design experience others can't offer: done at your pace, within your schedule, and with experts with you every step of the way.
Polywood Shutters Deliver Superior Energy-efficiency And Are Eligible To Save You Up To $1200 With The Energy Tax Credit!
Sunburst's patented Polywood® synthetic wood plantation shutters do more than provide a timeless look and an amazing amount of control over exterior light. These shutters are able to lower your energy bills! Polywood shutters are able to conserve heat and air conditioning up to 30 degrees Fahrenheit. The energy-efficiency characteristics of these innovative Fort Myers window treatments have even been approved for a 2023 federal tax credit up to $1200.
Supplying Labelle With The Highest Quality Blinds & Shades
Although shutters may be in our name, they're definitely not the only window treatment we sell. From shades to blinds and beyond, Sunburst is your source for any window treatment in Labelle.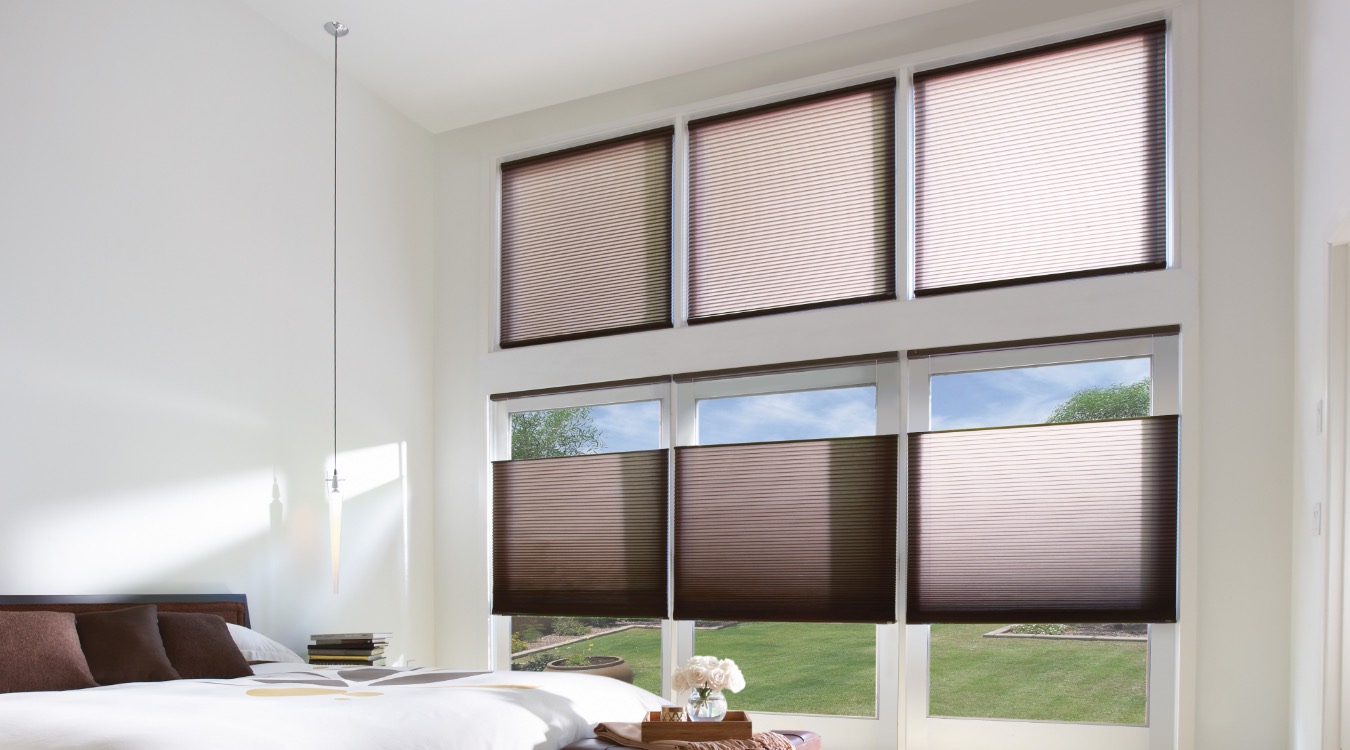 The simplicity and low maintenance of our motorized shades in Labelle are hard to beat. We offer the best in cellular shades, Roman shades, and woven shades–with several options to choose from in colors, textures and more.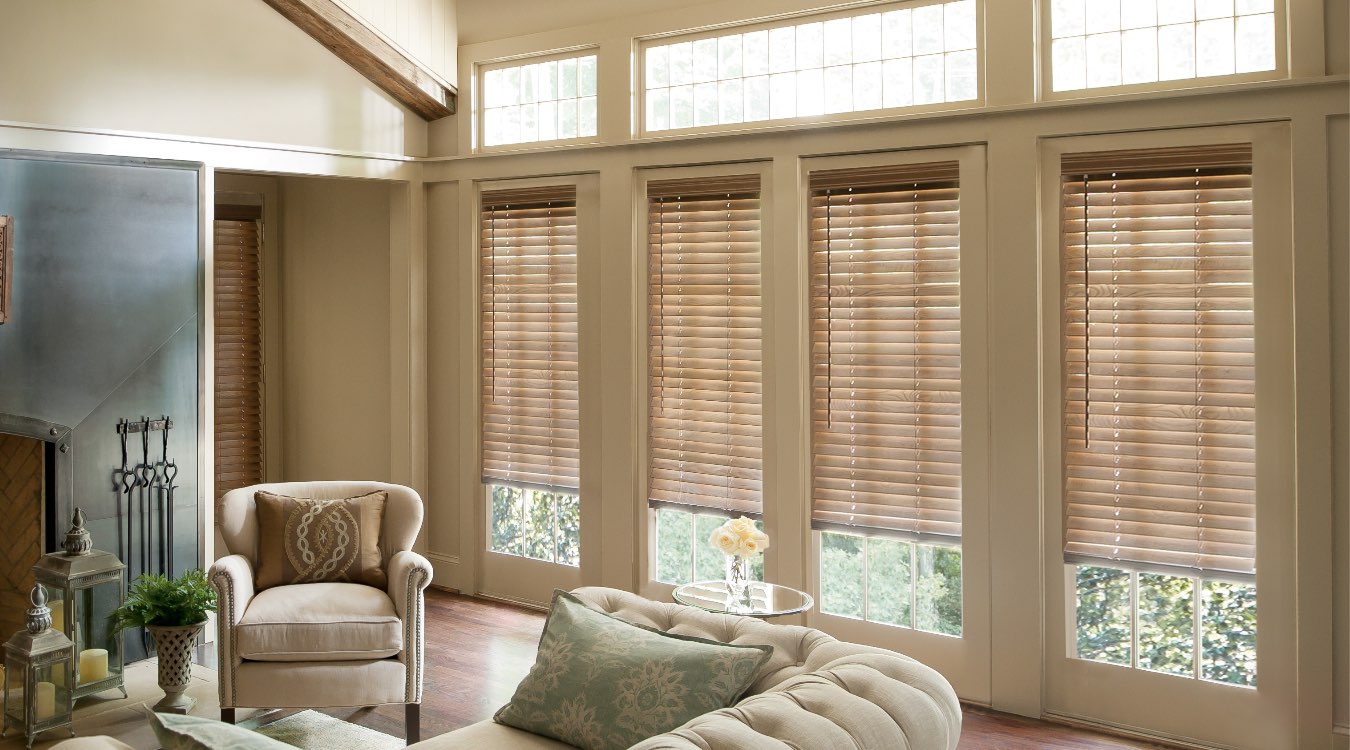 We don't stop at just making the best shutters in Labelle. Our Labelle Blinds give you the resilience and lastingness of Polywood with the ease of use and clean design of blinds. Available in basswood and faux wood, with tons of options including cut-outs and valances, Blinds answer that classic question of "Can you build a better blind?"
For Labelle Window Treatments, Turn To Sunburst
Don't let your windows be an afterthought to your home design any more. With some help from Sunburst Shutters Fort Myers, you can totally revamp the looks and energy efficiency of your home, without ever leaving the comfort of your home.
All you have to do is call 239-208-6577 today to speak with one of our window design consultants, and set up your free window design consultation, so you can get the ideal window treatment for any window in your home, regardless of the height, unique shape, or location.