Faux Wood Shutters VS Real Wood Shutters in Fort Myers
When searching for plantation shutters in Fort Myers, you may choose between real wood or manufactured wood shutters. On one hand, you have faux wood shutters -- such as our Polywood® shutters -- in versatile white that give you an unprecedented degree of energy efficiency. As an alternative, you have the warm, colors of our beautiful wood Ovation® shutters.
They both have unique aspects to meet your window treatment requirements. Fortunately, there's a shutter to be found for all residents when looking at faux wood shutters vs. real wood shutters in Fort Myers.
For The Best In Efficiency, Choose Polywood Shutters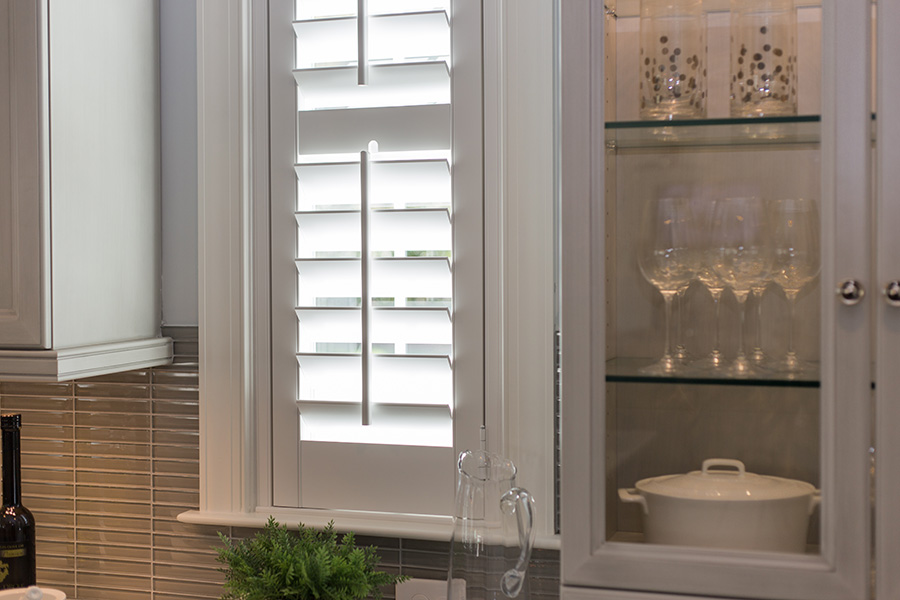 Energy-efficient products insulate windows, hindering cold drafts and hot sun rays to maintain your comfort and reduce utility costs. Faux wood Polywood shutters insulate windows the best. Outdoor air and sunlight aren't able to get through their strong composite material, and each of their components are constructed to fasten tightly whenever you choose to shield your windows. Polywood shutters also include innovative weatherstripping that gives you unmatched insulation.
When closed, Polywood shutters offer up to 70% more insulation than wood shutters. You'll see an unmistakable improvement when using them on extremely hot or cold days. With that being said, wood shutters offer more efficiency than other products like window shades and blinds.
If You Need More Color Options, Take A Look At Ovation Shutters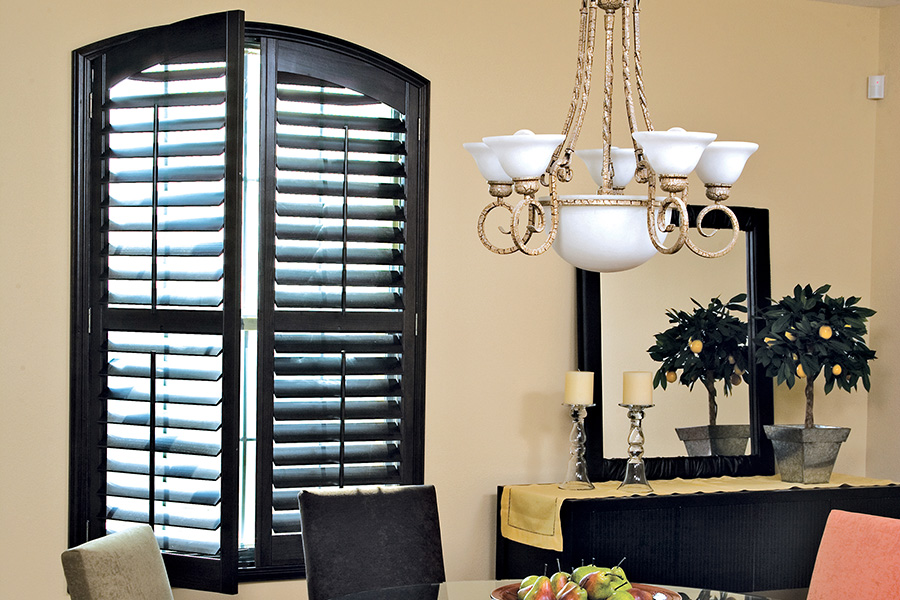 Both wood and faux wood shutters look stunning in every Fort Myers interior. With that in mind, each has its own unique feel to complement your specific preferences. While white Polywood shutters are modern and bright, wood shutters are both inviting and distinguished. However, if you have a specific look you wish to incorporate, Ovation shutters with their various color options might be the right window treatment for you.
Polywood shutters can be found in three shades of white. Even though white matches everything, if your interior design calls for a different kind of attractive adaptable paint color or stain, consider Ovation shutters. These window treatments come 13 colors of paint and 27 stain possibilities! They will match the existing wood details in your interior or bestow an alluring element of nature to your design.
If You're Looking For Durability, Polywood Stands Victorious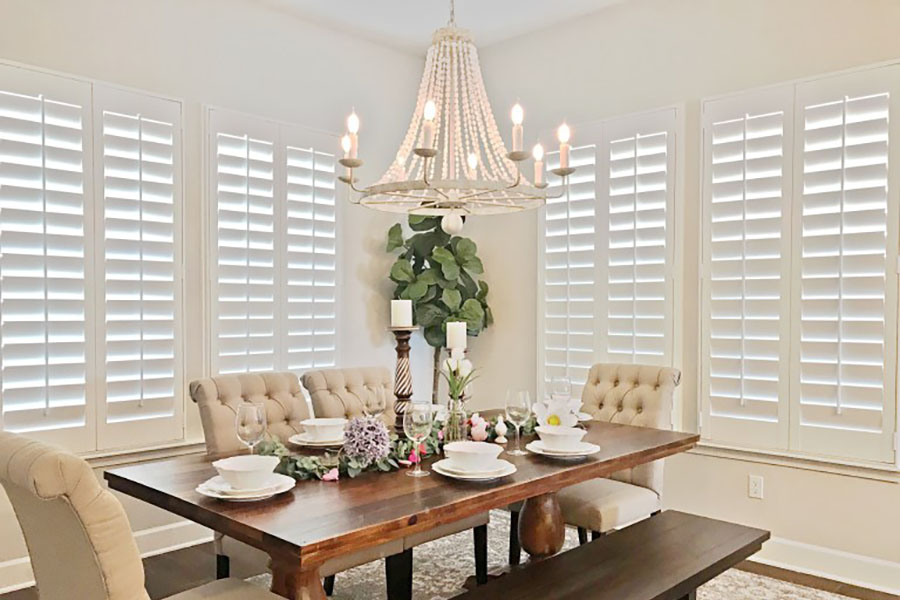 In the comparison between real wood shutters vs. faux wood shutters in Fort Myers, faux wood is the winner for durability. Polywood shutters resist damage from humid conditions, severe hot or cold weather, insects, mold, and excessive sun. They won't fracture, crack, warp, or discolor. You are able to install them in your coolest, warmest, or dampest windows without fear. They'll hold up for decades in any space of your residence and even within your garage!
Ovation wood shutters also provide impressive durability for a wood window treatment. Recognized as the only 5-star wood shutters in the world, they incorporate the finest quality materials and construction to promote a long life. And even though they don't belong in damp bathrooms, the wood is treated to resist humidity better than other alternatives.
Sunburst Shutters Fort Myers Can Help You Choose Between Faux Wood Shutters Vs. Real Wood Shutters In Fort Myers
Unable to decide between real wood or Polywood shutters in Fort Myers? Seeing them close up will help. Reach out to the experts of Sunburst Shutters Fort Myers with a call to 239-208-6577 or fill out the following form to arrange a no-charge on-location meeting. An skilled consultant will demonstrate our window treatments and give you a chance to see how they can upgrade your windows.