Fort Myers Coastal Window Treatment Design Recommendations
Living in a coastal climate like Fort Myers means that how you think about your home decor may vary from homes in other parts of Florida. Coastal homes in our area have both a particular style, as well as a few factors that other homes lack – especially when talking about window treatments in Fort Myers households.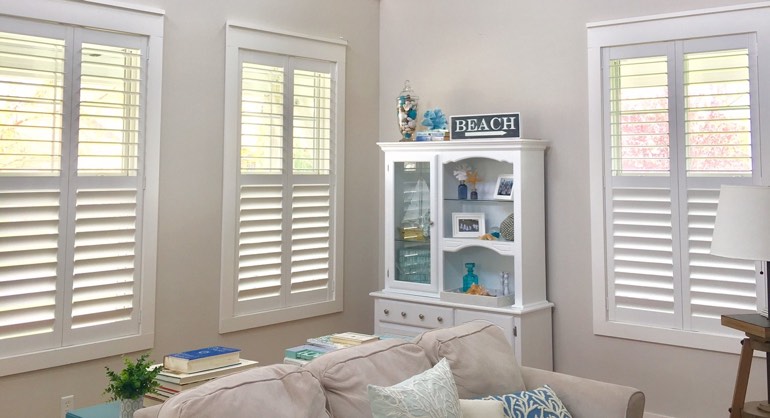 These are just a few things you can do with your window treatments to make a coastal house look incredible.
Preserve Your Views And Your Privacy
Houses near the Fort Myers coast boast some of the most fantastic views of any home in Florida, and even if you'd love to keep them unobstructed 24 hours a day, you also need to think about your privacy. Thin blinds or draperies may be popular in a few homes, but they'll also let any random passersby see into your home.
Instead, choose a window treatment with more versatility like plantation shutters, which let you have tons of flexibility on maintaining your privacy as well as your views. The tilting louvers give you a wide range of visibility, and the shutter panels themselves can swing fully open or shut, so you can change how much privacy you have at various hours of the day or based simply on your needs.
Don't Let Salty Air Damage Your Windows
Owning a home on the Florida coast means you're accustomed to the salty air from the ocean. The ocean air can lead to rust on your car, corrosion on metal patio furniture, and mildew on your window treatments and windows.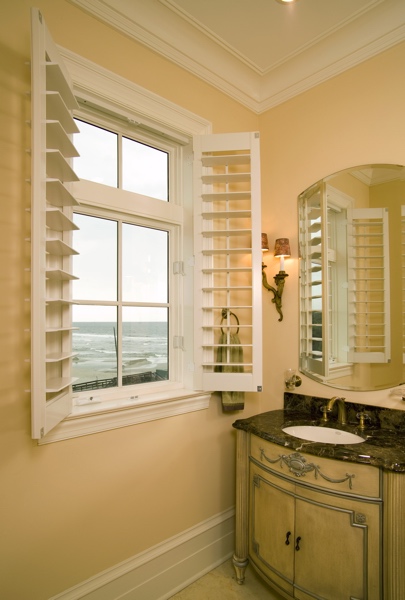 For stylish looks that last a lifetime, you need a window treatment that doesn't retain moisture. Think faux wood, whether that means faux wood blinds or
Polywood plantation shutters
. Either window treatment will shrug off moisture, keeping your window free from mold, damage, and smells.
Keep Your Space Open, Keep Your Fashion Options Open
The coastal air isn't all bad, though. One of the best feelings in Fort Myers homes is swinging your windows open to let that fresh open air come inside. To help with that, you need a window treatment that doesn't swing or blow wildly in the air. Stay away from sheer drapes or curtains that dangle from a rod, and depending on how much wind your neighborhood gets, blinds may even be a bad idea. Rather, look for a more secure window treatment, like shutters.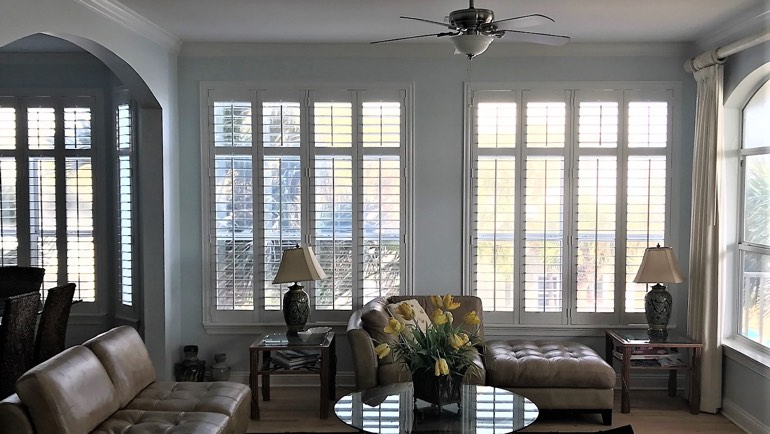 Also keep in mind how your home style might change over time. Fort Myers interior fashion trends can change fairly often, and buying a stylistically versatile window covering can help you adapt to new trends. Some window treatments that will stay in fashion throughout different trends include:
Solid white plantation shutters

Neutral tone honeycomb shades

Faux wood blinds in solid or wood colors
Find the Perfect Window Treatment For Your Coastal Home
For more help preventing damage from salty ocean air, staying up to date on home design, or maintaining your beautiful Fort Myers coast views, Sunburst can help. Get in touch by calling 239-208-6577 or use the free consultation request form below. Get the inside of your home looking even more breathtaking than the views outside.