Fort Myers Window Treatment Ideas For Doors with Half Glass, Full Glass, And Custom Windows
An entryway with a glass window adds an open feel to your interior and brings in the benefits of sunlight. But what happens when the door faces the blinding sun or lets strangers have a sightline into your Fort Myers house? Interior shutters, transitional shades, and Roman shades all offer appeal and protection when you need Fort Myers window treatments for a door with half glass, complete glass, or more customized windows.
Install Plantation Shutters For Attention-Getting Fort Myers Window Treatments On Doors With Half Glass, Complete Glass, And Custom Windows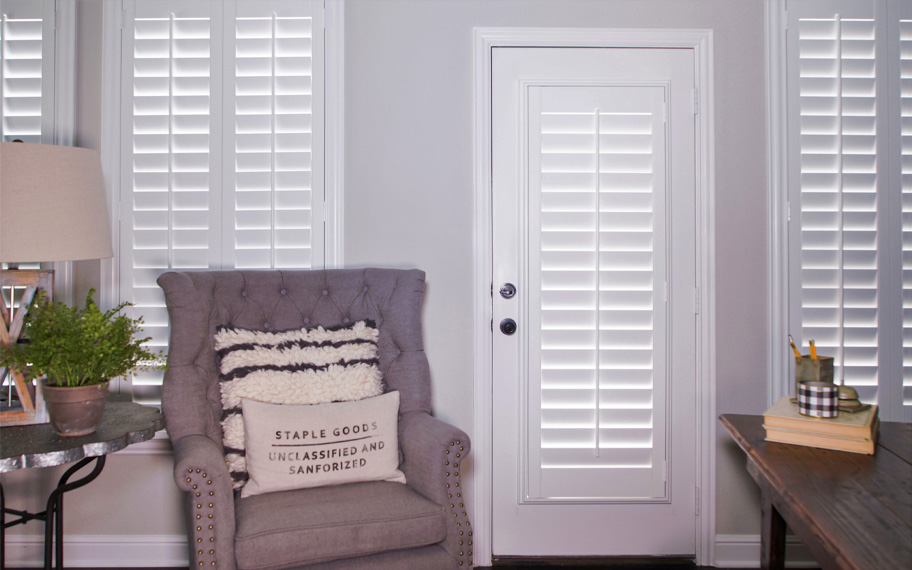 Your door is one of the first and last things guests notice about your Fort Myers house, so your window treatment needs to make a lasting impression. Interior shutters look stunning on doors. They add architectural interest to your entrance, and the movable louvers give you the ability to manage the light and privacy levels. Interior shutters are also preferred Fort Myers window treatments for doors with half glass, total glass, and round glass features since they fit windows of any size or shape. Made-to-order shutters can work with an [[arched or circular window's shape]67] when other products can't.
Faux-wood shutters are the most durable option you can pick for your windows. They will hold up against knocks from little ones and pets rushing through the entry, and messy prints from hands and paws wipe off with little effort. These tough window treatments resist warping and splitting from cold air or humidity entering past your door. And they don't thump or glide against the door like traditional metal blinds would. All of this means they look great for much longer than other options..
Use Roman Shades To Control Sunshine With Style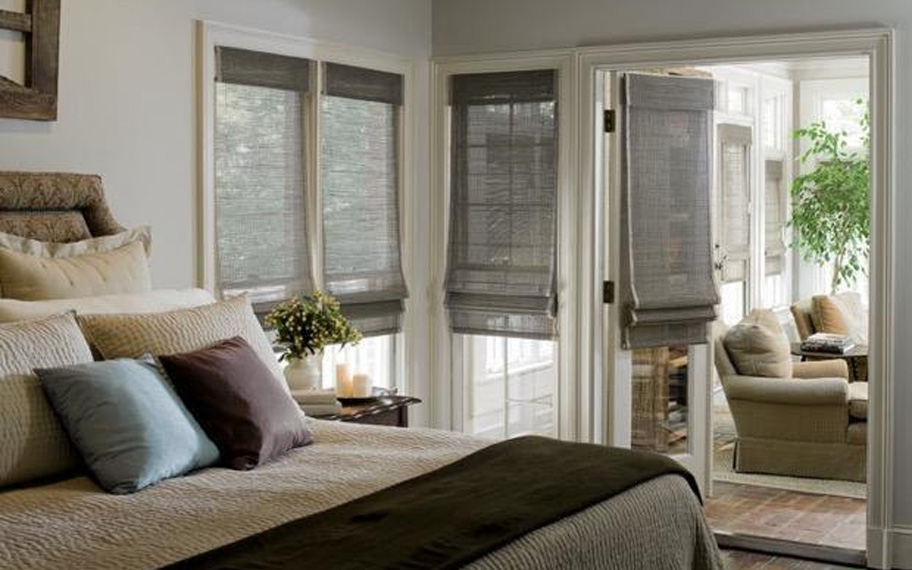 Doors featuring glass panels add to your decor but may cause a problem if they let in the sun's glare. Elegant Roman shades are terrific Fort Myers window treatments for doors with half glass or whole glass because they are available in many different opacities. In the event your door is oriented east or west, you can incorporate more opaque solution to block direct sunlight. If you have trees or a structure in place to provide shade, a more transparent shade will welcome in a pleasant amount of filtered sunshine. You also have the option of using top-down/bottom-up Roman shades for a sliver of light while keeping your interior private.
Roman shades offer the added benefit of coming in a multitude or styles to complement your Fort Myers home's architectural style and palette. Shades with eye-catching patterns or colors enhance what would otherwise be a basic glass door. When your entry has bevelling or colored glass, select a shade of uniform color so you can avoid using a pattern that clashes with the glass design.
Use Zebra Shades For The Ultimate in Light Management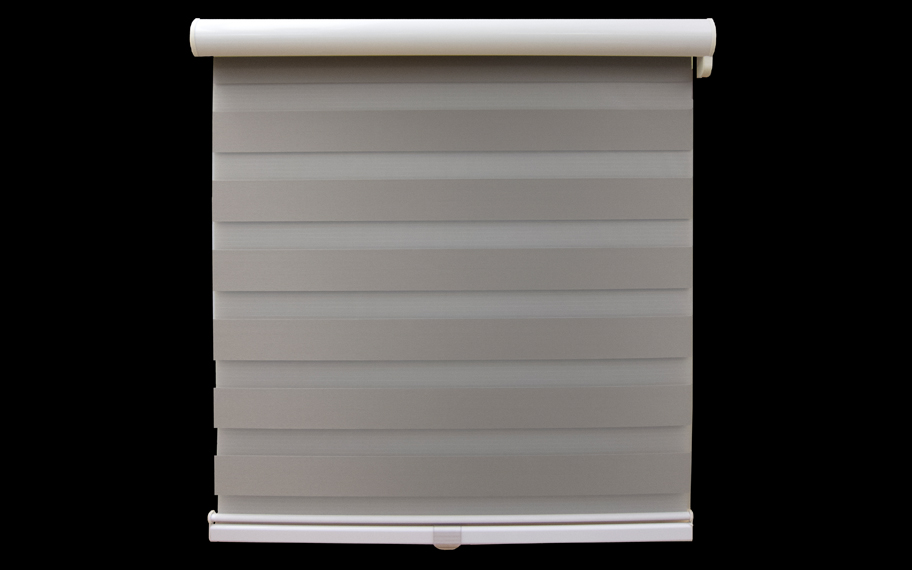 Transitional, or otherwise referred to as zebra shades, offer the benefit of total privacy with versatile light management. They offer a trim profile and stay close to the door. Transitional shades are a unique take on roller shades as they feature a constant loop of material that alternates with solid and sheer sections. The orientation of the front and back panels can be adjusted so you have the ability to look out through the sheer portions and bring in filtered sunshine or set the non-transparent lengths over the see-through parts to obstruct light flow while ensuring privacy.
These highly functional shades are available in a variety of styles and colors. You can also choose how to move your transitional shades. If installing to a door, the most sensible selections are cordless shades since cords can get twisted or trapped in the door jam. For the best in modern function, you may use an electric-powered option that opens and closes with the push of a button when you want a change in the levels of privacy and natural light.
Get The Most Out Of Your Door With Window Treatments From Sunburst Shutters Fort Myers
At Sunburst Shutters Fort Myers, we carry only quality crafted interior shutters and shades for your doors with glass panes and all of your other window types in your Fort Myers residence. Simply tell our knowledgeable staff what you're looking for, and we'll recommend attractive and functional options for all of your needs. To start with a free, no-obligation meeting, reach out at 239-208-6577 or complete the form below.