How To Choose An Interior Shutter Color In Fort Myers
One of the perks of elegant louvered shutters is their many adaptable colors, specially curated for enduring home decor styles. But the question remains: How do you choose an interior shutter color in Fort Myers? Should you choose stained natural wood Ovation® shutters or go with a paint in a nice neutral color instead? Then you have always stylish white Polywood® shutters that go with any decor. If you're stuck attempting to choose from the various possibilities, consider these interior shutter color ideas for Fort Myers homes to help you pick the ideal color for your shutters.
Suggestions For Using White Polywood In Your Decor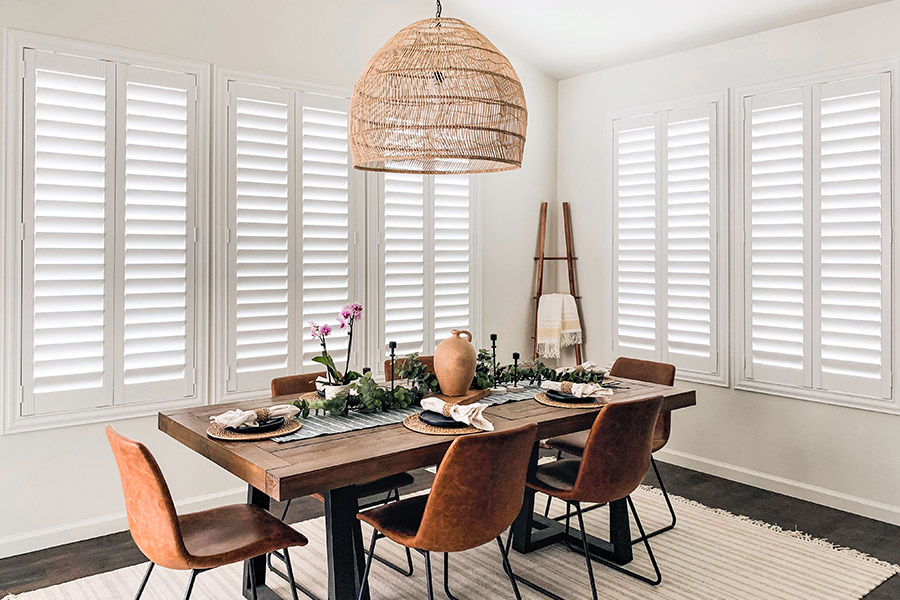 White blends with everything and never goes out of style. If you want window treatments that you will never need to replace even when you redecorate,
go with white Polywood shutters.
They match all types of decor and will stay in fashion. White is the top shutter color by a wide margin.
But which hue of white shutter will you select? That is dependent on the additional colors in your interior. Off-white shutters coordinate nicely with creams and beiges and bring warmth to what is a neutral color scheme. Bright white works with gray to promote a fresh, modern look. And basic white makes sense for all interiors!
A great number of Fort Myers residents choose a white tone that's the same as their trim for a synchronized look. But you might also mix white shutters with stained or painted wood trim for dramatic contrast. If you feel that white choices are too plain but you appreciate Polywood shutters' amazing efficiency and tilt control, add a vivid valance or curtains to dress up your shutters. You'll still experience the various benefits of louvered shutters, and they'll invariably coordinate with whatever drapery you integrate as trends update.
Suggestions For Using Stained Wood Shutters In Your Fort Myers Residence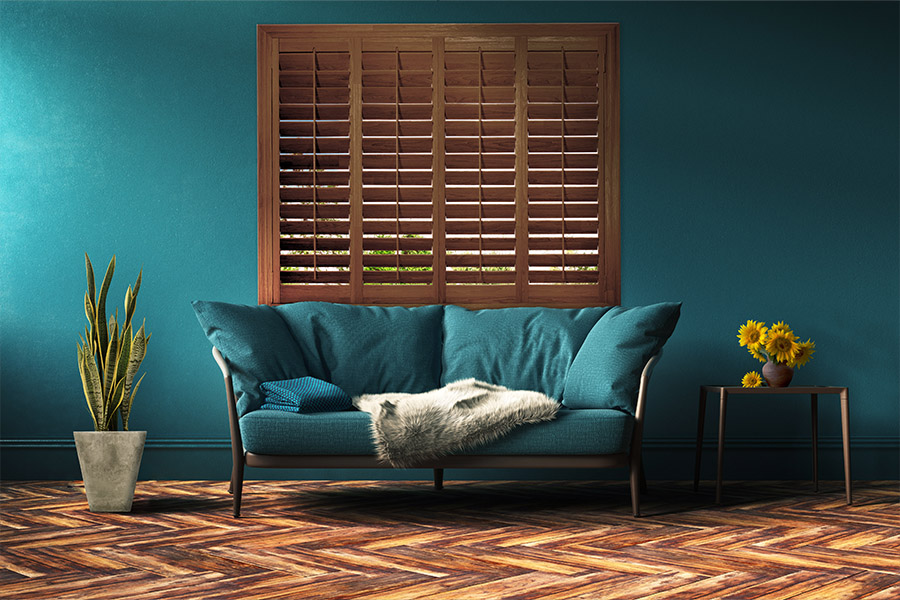 Fort Myers occupants who like more traditional design or desire a feeling of nature in their interiors will appreciate wood shutters. You might also turn to wood plantation shutters if you live in a historic home or a property with an emphasis on wood characteristics, like a Tudor revival or craftsman home.
Ovation wood shutters are available in 27 different stains, so you will find a wealth of choices to explore. The simplest way to pick a color is to opt for a stain that's the same as other wood features in your home. You can even consider your best-loved decor styles for ideas. Admired farmhouse and beach-inspired decors tend to incorporate gray or white-washed wood. Scandinavian design prefers light wood hues, and the resurgence of the mid-century modern look has made mid-tone options popular again.
Suggestions For Using Painted Wood Shutters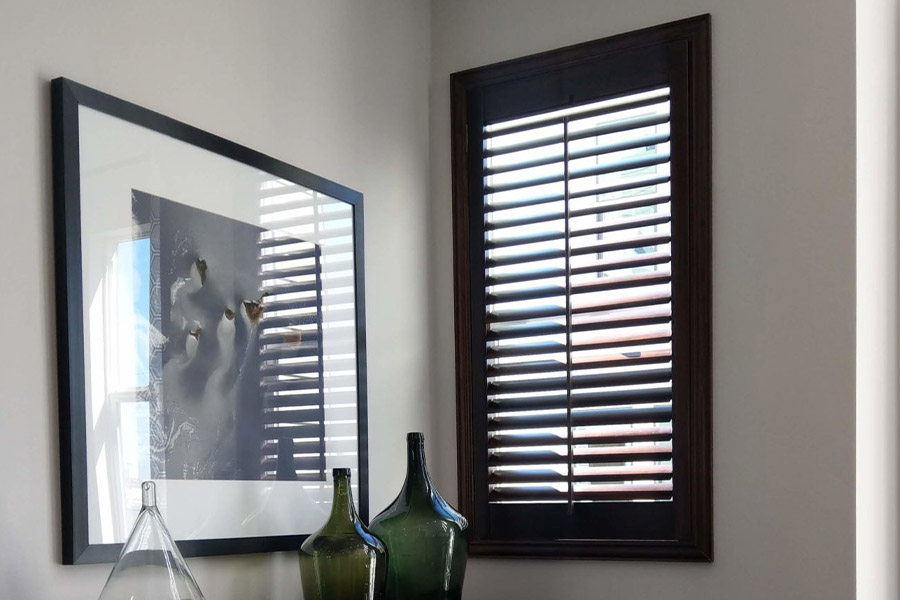 You are also able to install painted wood shutters. You'll find them in gray, black, white, and beige to match your current decor. You might consider white or beige choices for a room with a neutral, monochrome palette. Black shutters work with the latest trends that integrate black window trim. Or you can pick a color that goes with other elements in the space like furniture sets, rugs, or other ornamentation.
Conversely, steer clear of bold or bright colors -- like green, red, and blue. These could seem like a good idea initially, but they seriously limit the way you style the remainder of your room in the future. And it's challenging, if not out of the question, to paint your plantation shutters once they're positioned, which typically voids the warranty.
We Can Provide Interior Shutter Color Ideas In Fort Myers
The easiest technique to discover the right color for your louvered shutters is to catch sight of them right on your windows. Arrange a time with Sunburst Shutters Fort Myers, and one of our window treatment specialists will come to your home and demonstrate how our shutters look in real life. Contact us at 239-208-6577 or complete the form on this page to get started with your no-charge on-location consultation.