How To Cover Corner Windows In Fort Myers
Picking window treatments for your Fort Myers house appears straightforward. But some windows can be more difficult to cover, like when the window panes that come together in a corner. If you have to cover corner windows in Fort Myers, window shades or custom-made plantation shutters work better than curtains or blinds. When fabricated to fit your windows correctly, they look beautiful and give you the coverage you need.
Stunning Louvered Shutters Completely Cover Corner Windows In Fort Myers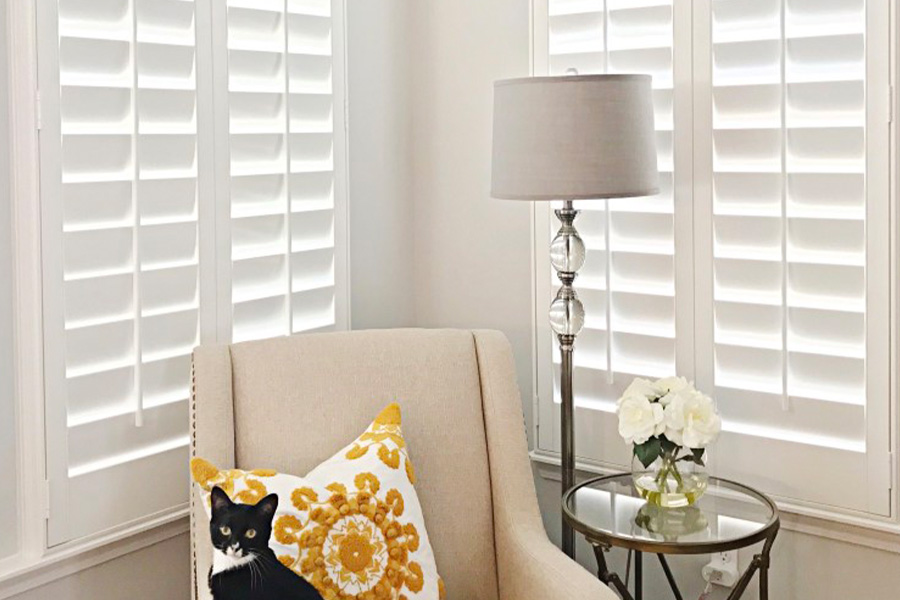 You can experience multiple issues when you try to cover corner windows in Fort Myers. If you have a single window that extends to both sides of the corner, blinds on each half won't quite meet together and will create a gap that lets the sun in in or get caught on each other. If you have separate windows that nearly touch in the corner, you could not have for curtains in the corner.
Plantation shutters address each of these issues. Thanks to their special construction, they fit all window shapes, sizes, and configurations–even corner windows. They have a sturdy faux-wood or hardwood frame built around your window with louvered panels inside the frame. And all interior shutters are custom-built to fit your window's specific dimensions. On a single corner window, the frame's two sides will meet perfectly in the corner with no gap. Your professional installer will hang the frame to make plenty of room to tilt open the louvers without them bumping each other in the corner. If you cover a window of each side of the corner, you never have to wonder where to pull back fabric drapes with solid shutters.
Louvered shutters have phenomenal perks as window treatments too. Both hardwood shutters and durable Polywood® shutters close tightly to give you privacy and darkness whenever you desire. Shutters stop drafts too–particularly Polywood shutters, which have weatherstripping for excellent energy efficiency. Perhaps their best benefit is their superior beauty. Louvered shutters add architectural detail to your windows that you won't get with fabric window treatments. They look classic and sophisticated, even on awkward corner windows.
Window Shades Enhance Corner Windows With Colorful Fashions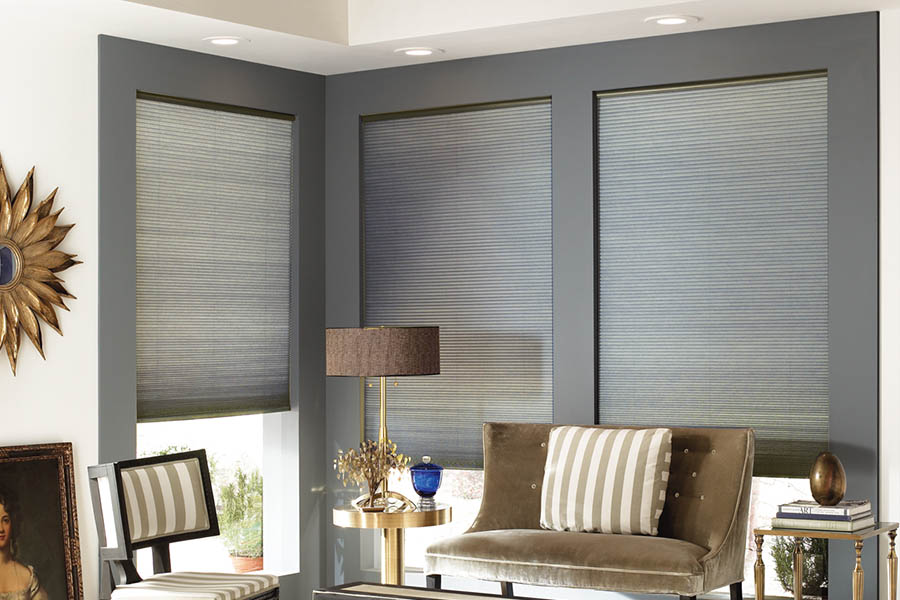 The right window shades can also be corner window treatments in Fort Myers. Fabric shades on both sides of a continuous corner window will meet in the seam with only the most insignificant crack of light when closed. For two individual windows in a corner, inside-mounted shades will hang inside the window frames and won't touch each other.
For the tidiest look, use flat roller shades. But cellular and Roman shades will do the job too. Just make sure to buy custom window shades. Ready-made window coverings won't fit the unique dimensions of your corner window and will probably leave unwanted gaps.
The most significant perk of using a roller or Roman shade on a corner window is all the options available. Window shades not only come in lots of varying styles, but you'll find each style in different materials, patterns, and colors. A custom window shade is a fabulous option when your corner window could use some color to give it some flair.
Sunburst Shutters Fort Myers Has Lovely Window Treatments For All Kinds Of Windows
If you want to cover corner windows in Fort Myers or other windows, Sunburst Shutters Fort Myers carries the most chic window coverings. Get all of answers to your questions and see how your favorite products look on your windows with a free in-home consultation. Request yours today by calling 239-208-6577 or filling out the form below.