How To Cover Stair Windows In Fort Myers
Your stairwell windows in Fort Myers create a tricky conundrum for every home decorator. They're often a different size and shape from your other windows, which makes them harder to cover. Generally, they are also in a hard-to-reach location, like over your stairs, near the ceiling. However, despite their difficulties, stair windows can make highlight your stairwell with some quality window treatments.
Whatever you have, you can transform those Fort Myers stairwell windows to work for your home! With our tips, your windows will pop - just like that perfect ray of sunlight shining in.
Window Blinds, Shutters, And Shades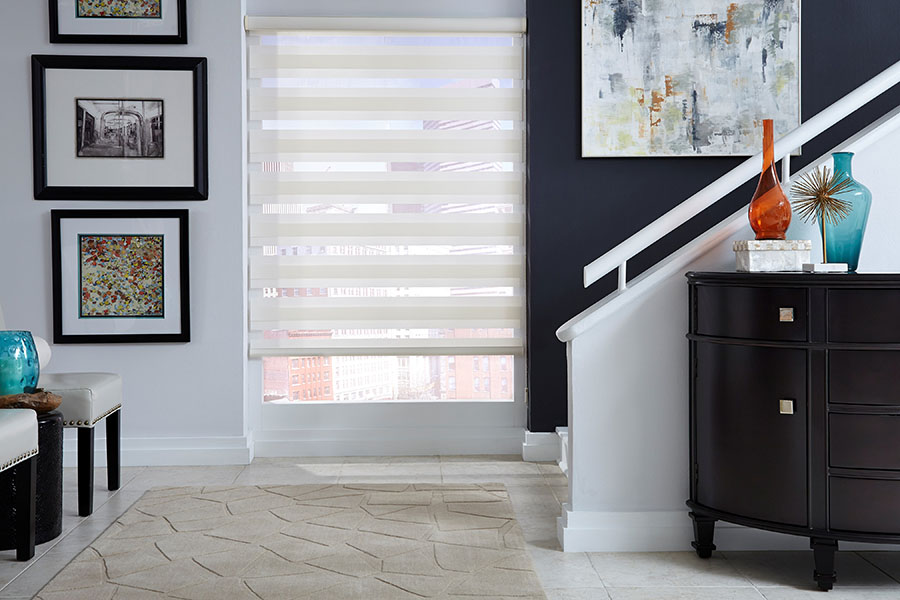 As you look at the space around your stairwell windows in Fort Myers, consider these common window treatment styles:
Plantation shutters are constructed of hardwood or highly durable wood-alternative material, providing unparalleled UV protection, light blocking, and durability. Shutters are custom-made to fit any window shape. They are perfect for matching the wood of stairs or handrails.
Window shades are a panel of fabric attached at the top of your window. The fabric may come in an array of colors and textures, making them excellent for coordinating with your decor.
Premium faux-wood or wood window blinds are more attractive and operate easier than cheap metal blinds. You can move the slats for the perfect amount of sunshine to brighten up your staircase without blinding anyone as they walk up and down.
Consider What Stairs You Have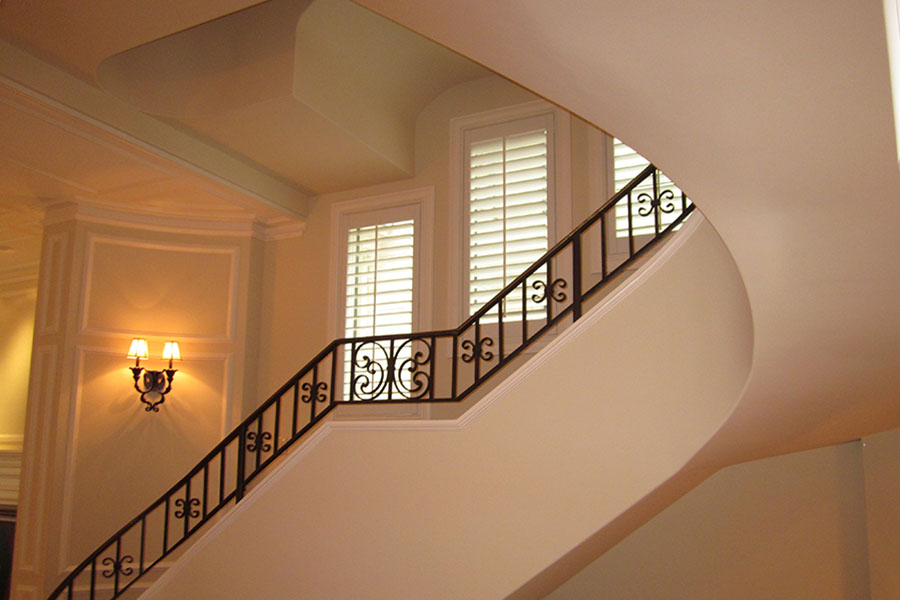 Not all staircases are constructed the same way. It's vital to examine the stairs themselves before picking window treatments. Does the stairwell have several windows? Does the staircase turn, or is it straight? Is the floor carpet, tile, or wood? All of these considerations may determnine what you want to install on your windows.
If you have multiple stairwell windows in Fort Myers, look at a window treatment that will look good on each of them - identical window treatments is vital! A turn in the staircase will impact how the light hits, so you may want treatments like versatile Polywood® shutters that have lots of flexibility for light management. If your stairwell has wooden panels, wood Ovation® interior shutters that match the grain and color could look outstanding.
The Other Decorations Around Your Fort Myers Stair Windows Matter
The wide, open wall space in your stairwell is a prime location for showing off and having fun. The way you style the space around your stair windows in Fort Myers may determine what window treatment you settle on.
A vividly printed roller shade can bring more attention to a gallery wall of photos. If you change the space for the different seasons, a neutral-toned window shade or interior shutter will look good all year. If you have plants on the window sill or the railing, woven fiber shades will mesh with the natural aesthetic.
Don't Let Placement Or Shape Frustrate You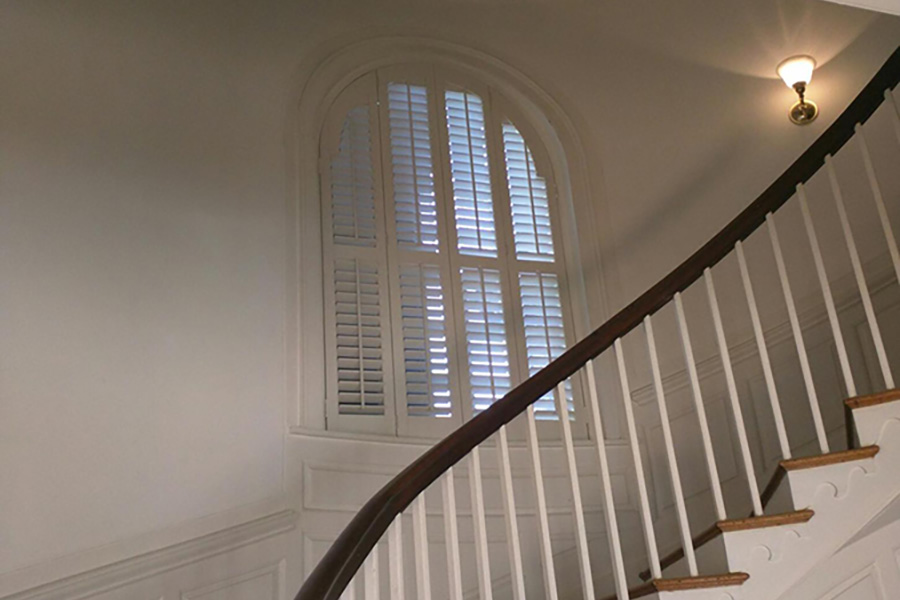 Is your stair window inan out of reach place? Install a motorized window shade with a remote control! If your stairwell window in Fort Myers is a different shape and size from other windows throughout your house, get a custom-built interior shutter that matches instead of covers its unique appearance. Don't let a special shape or location stop you from creating your ideal design.
Find The Best Window Treatments For Any Stairwell Window In Fort Myers With Sunburst Shutters Fort Myers
Once you know how to cover your stair windows perfectly, order the right window treatments for them from Sunburst Shutters Fort Myers. With total light management, classic beauty, and ease of operation, your stair window treatments just became a highlight of your house! Just call 239-208-6577 or submit the form below to schedule a free consultation.