How To Select Child-Safe Window Treatments In Fort Myers
While helpful for controlling sunlight, window coverings might introduce a few hidden threats to kids in your Fort Myers home. For instance, cords can pose a risk for ensnarement or strangulation. Additionally, kids may get hurt by yanking down window treatments, and a number of products may even be constructed with toxic materials.
Do your part to protect your family by buying safety window treatments in Fort Myers such as louvered shutters and cordless blinds and shades that don't come with the hazards that lesser quality window coverings do.
Only Use Cord-free Products Around Little Ones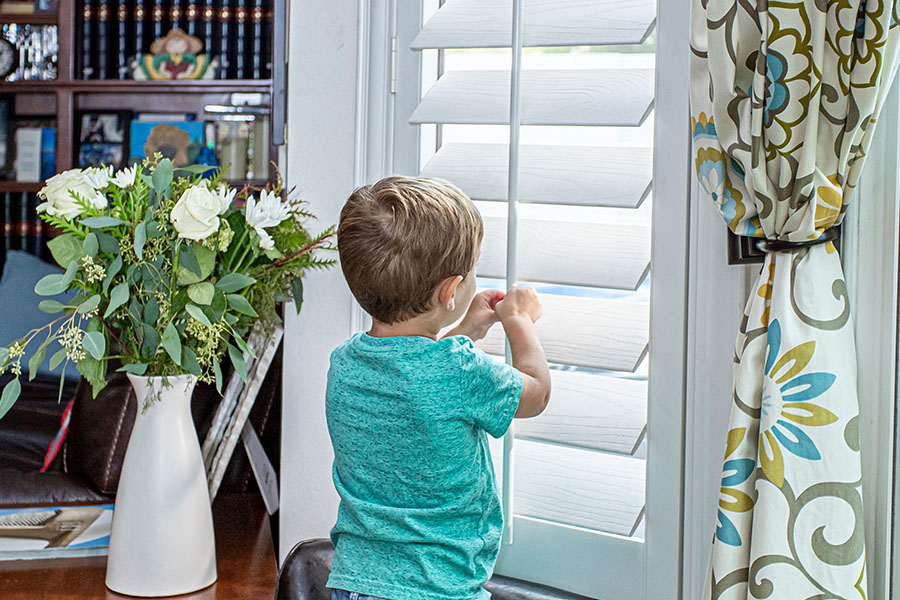 Regrettably, corded window coverings have been the cause of deaths and injuries with babies and toddlers. Despite the fact that numerous people attempt to tuck the cords into the upper part of their window products, your loved ones are better protected if there aren't strings at all.
Interior shutters are always free of cords.
They feature panels on hinges that swing open and closed within a frame. Your panels also include rows of adjustable slats that you can turn to get the right amount of light. Interior shutters don't have loose, swaying elements for children to get ensnared in and are perfect for kids' play areas and bedrooms.
You can also choose non-corded blinds or shades. Premium wood and faux wood blinds can be customized with a cordless system where you grasp the the bottom of the blind to open and close them. And most custom-tailored window shades are available with cordless possibilities that function without cords.
Select Sturdy Window Treatments If Your Household Has Interested Toddlers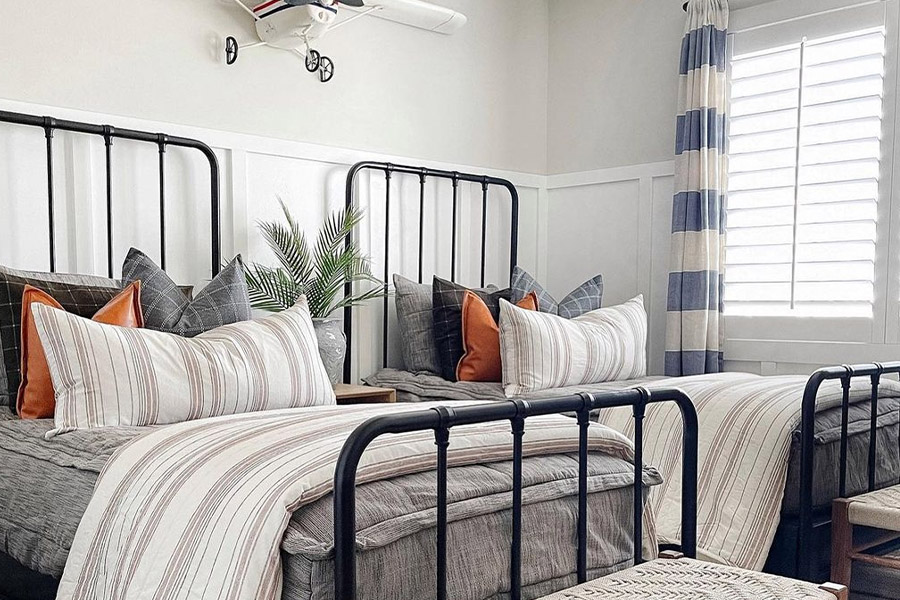 Sometimes, a low-hanging window drape or shade has too much attraction for an active tot to withstand. The covering might rip, come loose from the wall, or come down on the child. And flimsy vinyl or metal slats will distort or snap if children get too rough with them.
Interior shutters are the top child-safe window treatments in Fort Myers. They are lasting installations that affix to the framework or wall surrounding your window and isn't able to be pulled off. Their sturdy natural wood or synthetic wood will never rip and doesn't blemish from everyday usage. Parents appreciate how easy shutters are to keep clean too. Merely wipe them down with a duster or dampened cloth to remove grime and little handprints!
In light of the fact that interior shutters are so well built, they can also reduce the risk of kids tumbling out of windows. If you crack a window for some breeze, blinds and shades won't keep your loved ones from clambering or tumbling out the window. Solid shutters, on the contrary, will arrest a tiny body that pushes up against them. You can fasten the shutter panels to stop children from getting out of the window and turn the slats to welcome in a bit of fresh air.
Avoid Options Fabricated With Toxic Materials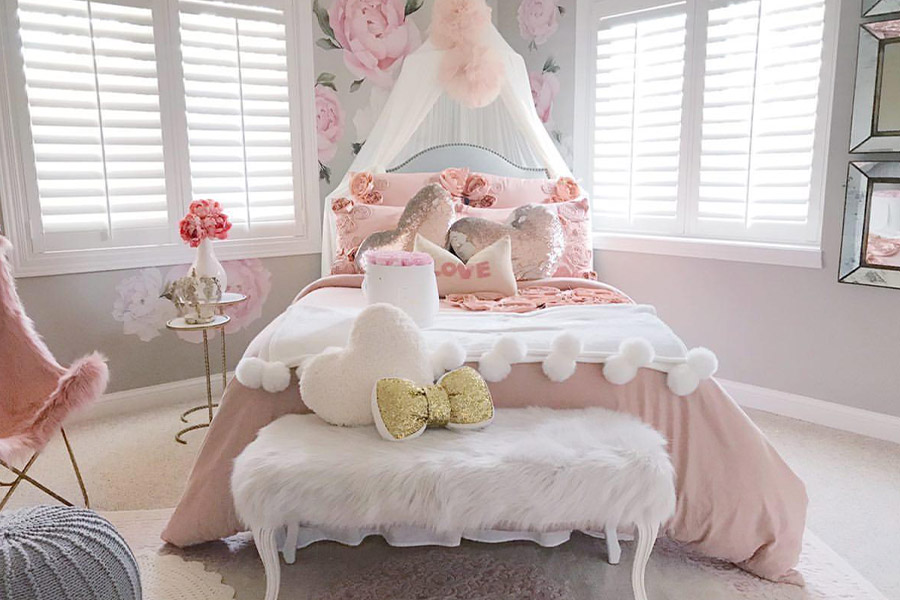 You know you should store toxic supplies away from little ones, but many household furnishings may contain harmful materials that you didn't know about. Soft window products often contain dangerous and/or fire retardant substances and blinds might have coatings that give off hazardous fumes.
In order to keep these hazards out of your Fort Myers house, select window treatments fabricated with pure, unaltered materials and non-toxic finishes. Premium wood Ovation® shutters and Polywood® shutters, for instance, both come with completely safe coatings that will not give off potentially dangerous gasses.
Consult With Sunburst Shutters Fort Myers About Child-safe Window Treatments In Fort Myers
Sunburst Shutters Fort Myers is concerned about the safety of children in Fort Myers. We're happy to offer various window treatments that assist in keeping your family safe. Arrange a free on-site meeting today, and we'll help you explore which window treatments make sense for your family's needs. Start your project today by placing a phone call to 239-208-6577 or complete the following form.