Ideal Awning Window Treatments In Fort Myers
Awning windows in Fort Myers have been known to be difficult to shield while still enjoying their virtues. They are hinged above the glass and glide open from the bottom as you turn a crank. You typically notice them higher up the walls than most window types and in high humidity areas like baths and kitchens where you require extra ventilation. They are also usually more wide than tall.
Versatile Polywood® plantation shutters are uniquely suited to the demands of awning window treatments in Fort Myers. They swing open and shut easily, fit the unusual dimensions of awning windows, and offer a defense against moisture. Explore why Polywood shutters are your first choice in awning window treatments.
Polywood Shutters Are The Perfect Complement To Awning Windows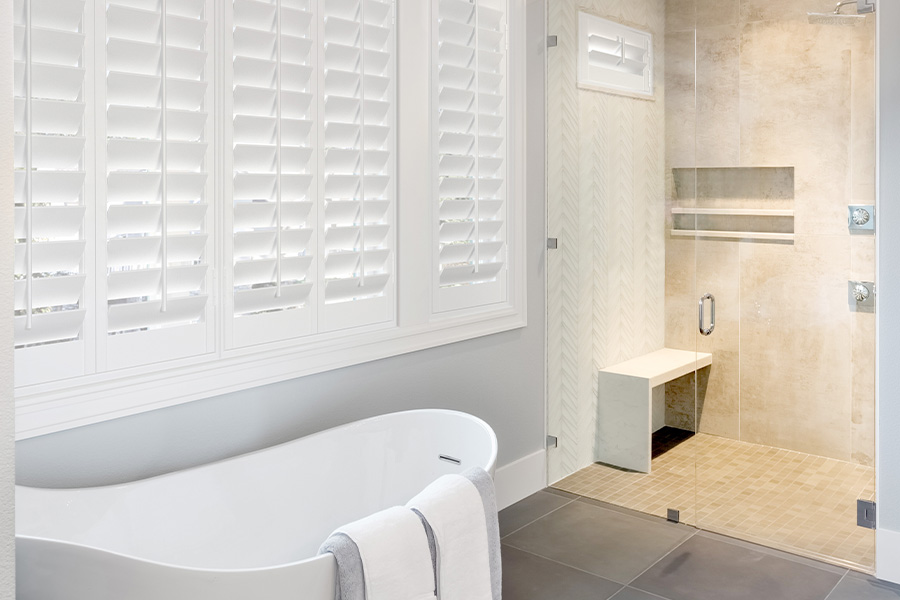 Awning windows are intended to offer an abundance of natural light and ventilation, so you can't have window treatments that minimize those capabilities. Polywood shutters have various means to control the sun's rays, airflow, and privacy. You may open up their full panels of slats to the left and right in the event you desire full sunshine or a nice breeze from your awning windows or you can adjust their louvers for a little illumination. When your awning windows are high on the wall, sunlight could come in at a tricky angle. Slats can shift light if it generates glare on a mirror or other surface or shines in your eyes.
In the case where your awning windows are located near the ceiling, shutters will continue to be easy to use. You'll never have to extend to the top of the window to shut them like you do with alternative products like shades. All you have to do is open or close the louvers or entire panels by grabbing the tilt rod from wherever you can reach. Shutters don't function with cords that can get stuck and wrap around your cranking assembly either!
Polywood Shutters Adapt To Wider Awning Windows For Great Insulation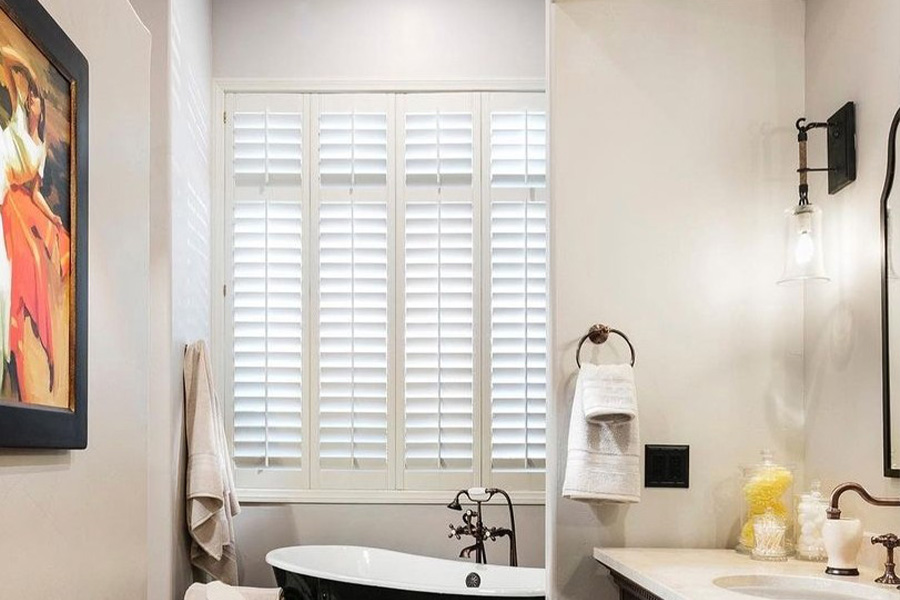 Since awning windows are frequently greater in width than height, you likely won't find ready-made treatments that accommodate them exactly. You should choose
customized plantation shutters
instead. The outer enclosure is fabricated to your window's precise dimensions to ensure a perfect fit. This exacting workmanship is more appealing and inhibits spaces for light or drafts to enter. The installation is even able to be customized for your awning window crank assembly, so it's easily usable.
Polywood shutters include the extra advantage of innovative weatherstripping that enhances your window insulation if you secure them. This insulation capability helps keep the area at a comfortable temperature and reduces your utility costs.
Polywood Shutters Are Resilient Against Humidity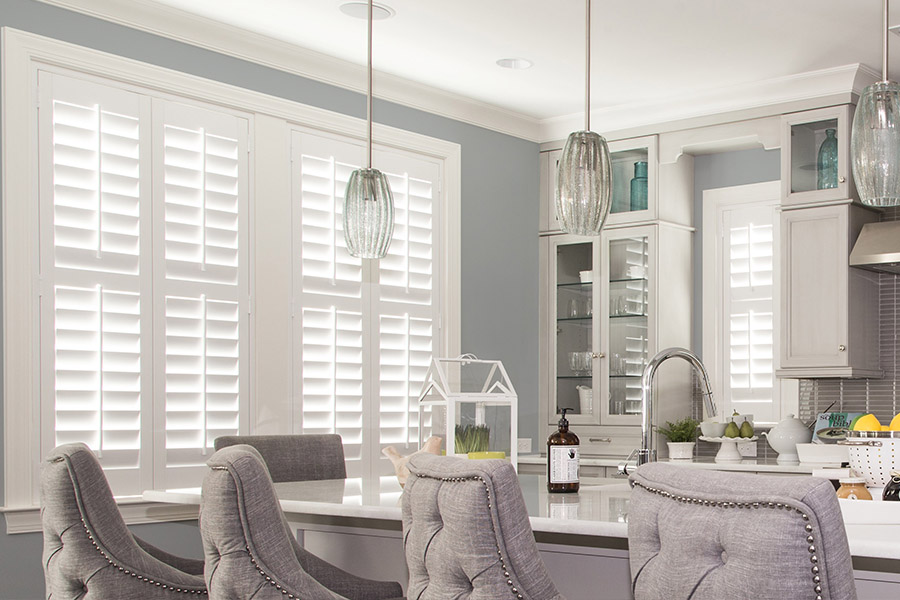 You'll typically see Fort Myers awning windows in bathrooms and kitchens for additional ventilation. Unfortunately, the constant humidity and heat in these rooms may destroy wooden or cloth window treatments. But not Polywood shutters! The composite substance and resilient exterior layer doesn't split, warp, or discolor from the humid environment. You can place them on awning windows near the shower or above the kitchen sink, and they'll be in perfect shape for as long as you stay in the house.
Durable Polywood shutters are effortless to clean, as well, even if your awning windows are difficult to get to. In lieu of taking them down to wash like drapes or struggling to access them with a vacuum attachment like shades, you can easily dust them with an extendable duster. If it ever happens that your kitchen or bathroom shutters become tacky, all that is called for is an easy scrub with a damp rag.
Sunburst Shutters Fort Myers Supplies The Perfect Awning Window Treatments For Fort Myers Properties
Let Sunburst Shutters Fort Myers help you select awning window treatments suitable for your home from our incredible selection of products. We take samples to your home so you are able to catch a glimpse of how remarkable our distinctive materials look in your space. Just ​​call us at 239-208-6577 or complete the form on this page to request your free in-home appointment.