Roller Shades Vs. Cellular Shades In Fort Myers
Cellular shades and roller shades can both reduce sunlight, give privacy, and add style to your rooms. However, the window treatments are two very distinct kinds of window shades. They give a different look and have unique uses depending on your needs. Once you learn what each offers, you will be ready to pick between roller shades vs. cellular shades in Fort Myers.
What Are Roller Shades Vs. Cellular Shades In Fort Myers?
Cellular shades and roller shades both provide control over sunlight and privacy. They both offer a lot of custom options, such as top-down/bottom-up and motorized styles. However, that's where the resemblance end also.
Cellular shades and roller shades have different looks and fashioning. Conventional roller shades use one sheet of material that coils up into a cylinder fixed to the top of your window opening. Cell shades have folded pleats of fabric that make pockets that resemble a honeycomb. Those pleats come up accordion-style as you pull up the treatment. No matter the shade, each has its own perks to help you pick between them.
Buy Roller Shades To Make The Look You Want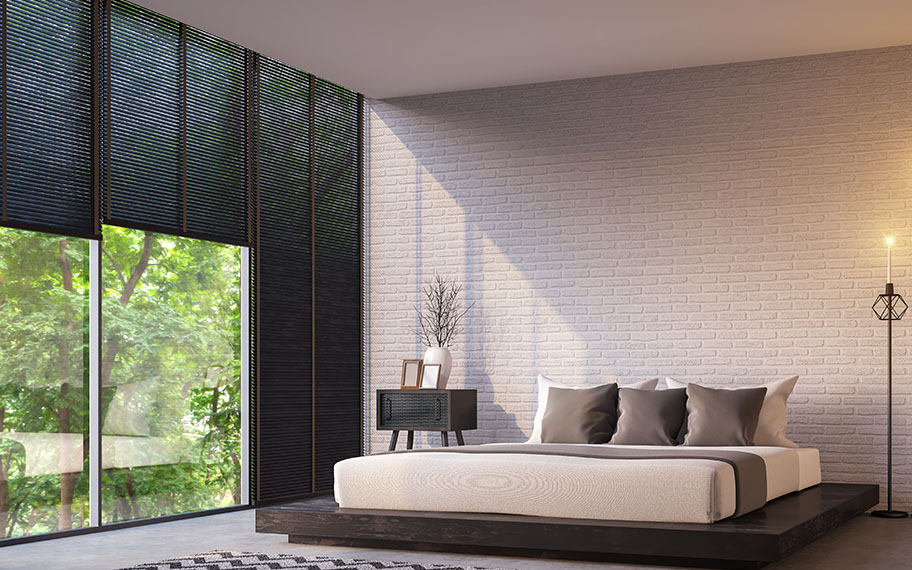 If you're debating roller shades vs. cellular shades in Fort Myers and have a specific interior design planned out, check out roller shades first. Roller shades have long been a favorite window covering because they have sleek lines and possess a timeless feel that you can use with any room. They feel lovely when paired with drapery in a formal room or use them as a minimalist covering. Roller shades can come in a plethora of colors and patterns as well. You can easily find brightly colored roller shades when you use eclectic styles or plain white roller shades when using a rustic or coastal look. Their versatility allows you to make a custom look for your home.
Roller shades also come in different fabrics and transparencies to give you the privacy and sun glare control you want. If you have a dark space, airy sheer roller shades will accentuate your space without hindering outside light. If you live with a sunny room that is too hot and stuffy in the morning, you can make the room cooler and shield your rugs from fading with heavier blackout shades.
Install Cellular Shades For Energy Savings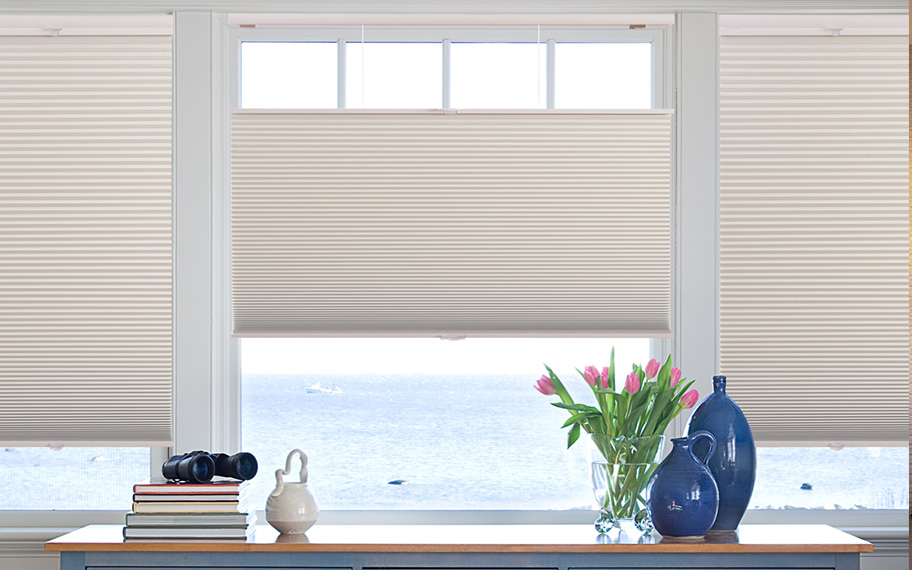 If you need window shades that can insulate your windows, there's a specific winner between roller shades vs. cellular shades in Fort Myers. Cellular shades are configured to help hinder drafts and ward off temperature transfer into your house. Their fabric cells confine a bit of the air that slips through windows and stops your home from feeling as frigid during the winter or hot in the summer. This energy savings will help keep you at the right temperature all the time and helps keep energy bills low.
You can install cellular shades in every window of your house, but you'll get the most out of them in window laden spaces. Put a cell shade on rooms where you want to sit for working or viewing TV to stop a breeze from blowing on you the winter. Or put up cellular shades in your bedroom to keep it cooler during the summer heat. Of course, if you are looking for an energy-efficient window treatment, you can take a pass at Polywood® shutters also.
Find Custom-Made Window Shades At Sunburst Shutters Fort Myers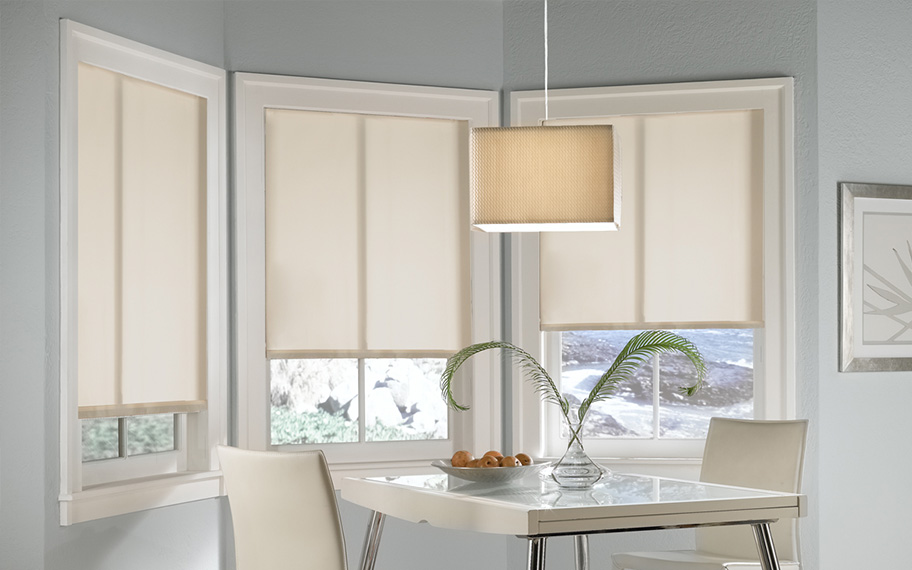 If you want custom-made window shades for your Fort Myers home, go to Sunburst Shutters Fort Myers. We carry a variety of window shade styles to work with your needs and tastes. Let our window treatment professionals help you select the perfect shade for your windows and hang them so that they look wonderful. Call us at
239-208-6577
or fill out the form below to schedule a no-cost in-home consultation.