The Most Popular Nighttime Privacy Window Treatments For Fort Myers
As the evening comes, you don't want people to see into your Fort Myers residence. You likely will want to install different types of treatments to cover your windows and the interior view, but some products are see-through or have open spaces at the sides. On some occasions, you may wake up at the start of the day only to realize you forgot to close the shades the previous evening. To keep the neighbors from invading your privacy, select custom plantation shutters as nighttime privacy window treatments in Fort Myers. Or you can use automated motorized window shades so that you never forget to pull them closed again.
Select Plantation Shutters For Nighttime Privacy Window Treatments In Fort Myers
When your pre-made products have gaps at the sides that fail to provide complete privacy, substitute them with made-to-order louvered shutters. These durable and attractive choices are suitable nighttime privacy window treatments for Fort Myers properties since they are specifically designed to fit your windows exactly and avoid gaps. When you order, you will pick one of the following nontransparent options: synthetic or real wood. Upon installation, the rows of shutter louvers fit neatly next to adjacent ones to obstruct visibility into your home when shut. No person from the street will be able to see anything but the faintest glow of light that trickles past your shutters when you shut them at the end of the day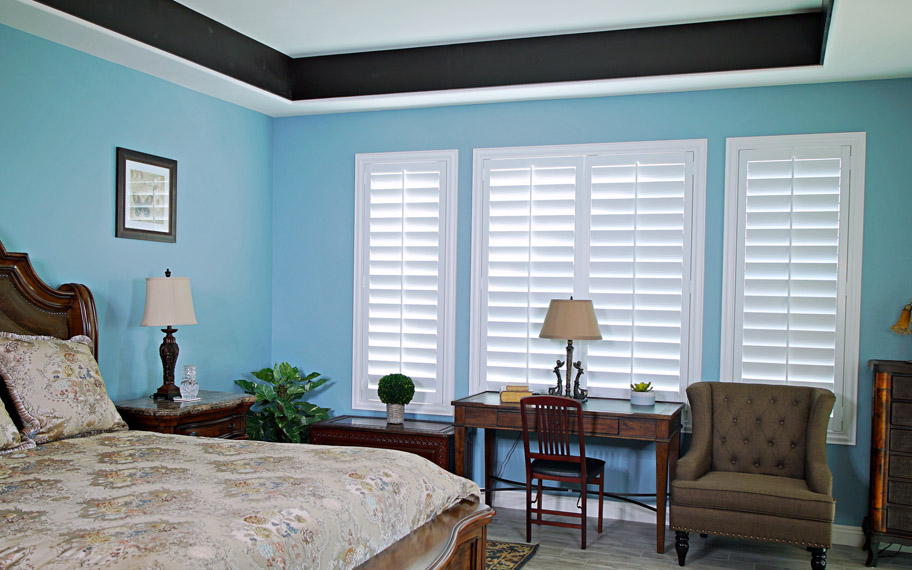 If you install louvered shutters for nighttime privacy, consider faux wood shutters for the additional bonus of energy efficiency. These Polywood window treatments come with weather sealing that insulates your windows. They help keep out drafts that reduce your home's comfort levels by allowing air to leak through your window openings. If you like your bedrooms at a certain temperature for a restful night of sleep, utilize Polywood shutters to assist in sustaining the preferred comfort level all year long
With Automated Shades, You'll Avoid Forgetting To Adjust Them Before Bed.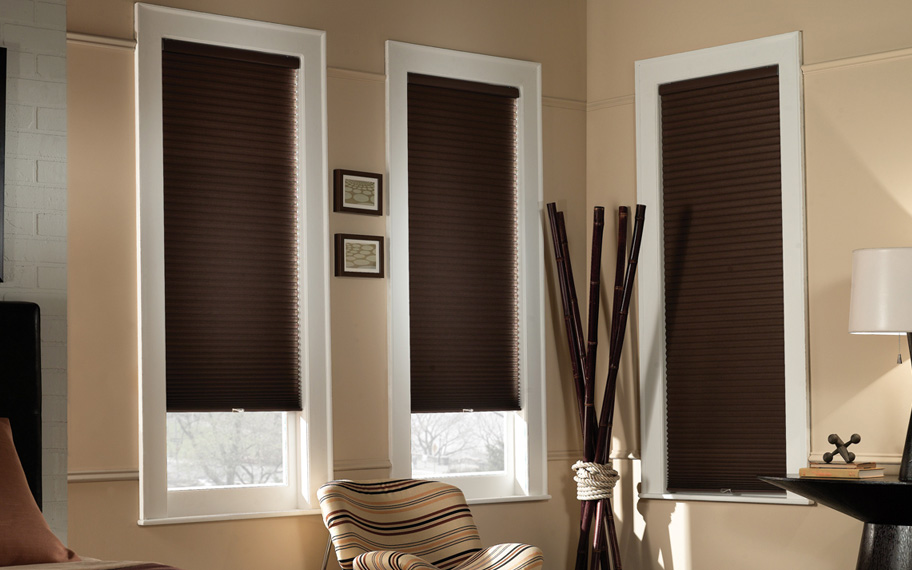 Nighttime privacy window treatments in Fort Myers are effective if you remember to close them when the sun goes down. Or else, you may wake up the following day and speculate on whether any onlookers looked through your windows while you slept. If you typically forget to shut the window blinds at the end of the day, go with programmable powered roller shades that go up and down on a schedule.
Hands-free electric products employ a motor to run them. Subject to the type you purchase, you can control them using a handheld remote or a cell phone app. You even have the option to set your automated roller shades to automatically adjust on a schedule. You can simply command your virtual helper found in Amazon and Google devices to bring down your window treatment as a component of your home's "going-to-bed" tasks, and you won't have to worry about failing to cover your windows again.
Practically any style of shade covering has automated possibilities. You can choose amongst stylish Roman shades, insulating cellular shades, or adaptable roller shades to fulfill your design requirements while still enjoying the advantage of shades that close themselves.
Beautify Your Windows At Any Time Of Day With Window Coverings From Sunburst Shutters Fort Myers
If your goal is to block the view into your house, speak with Sunburst Shutters Fort Myers about our finely crafted shutters and shades. We are here to help you find a product that enhances your interior during the day and shields your windows in the nighttime. Get started by calling us at 239-208-6577 or submit the form on this page to arrange a no-obligation consultation at your home.