What Window Treatments To Choose For Your Fort Myers Custom-built Home
If you have decided to build a custom home in Fort Myers, you want to get every detail right, and that includes the window treatments. There's a reason plantation shutters top the list of window treatments for custom homes in Fort Myers. Their versatility and style complement interiors of all types and provide you unparalleled control of the sun's light. With these qualities you have the ability to produce a pleasant space and highlight the enticing features of your custom home.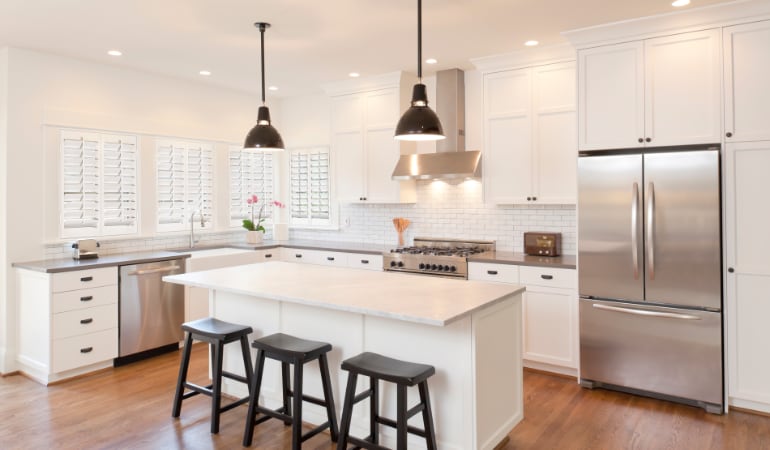 How Do Plantation Shutters Enhance a Custom Home?
If your goal is to draw attention to your custom home, think about window treatments that residents in Fort Myers incorporate to enliven their interiors. Plantation shutters work wonderfully with all home designs. They are a focal point and make a home memorable to people who may be more familiar with dated curtains and cheap blinds. Their functional yet distinguished design requires no extra dressing to look stunning and make a great first impression on guests.
Plantation shutters are a smart finish for a custom-built home. Their distinct construction and versatile color choices work well with any interior, so you are able to ask your builder to put them in each window and not have to worry how they will blend with your home furnishings.
Fully customizable, this window treatment works for regular windows and uniquely sized ones, so you have the ability to utilize them for windows of any type and save yourself the hassle of picking different window treatments for each room. That's one less detail to figure out during the busy home design phase!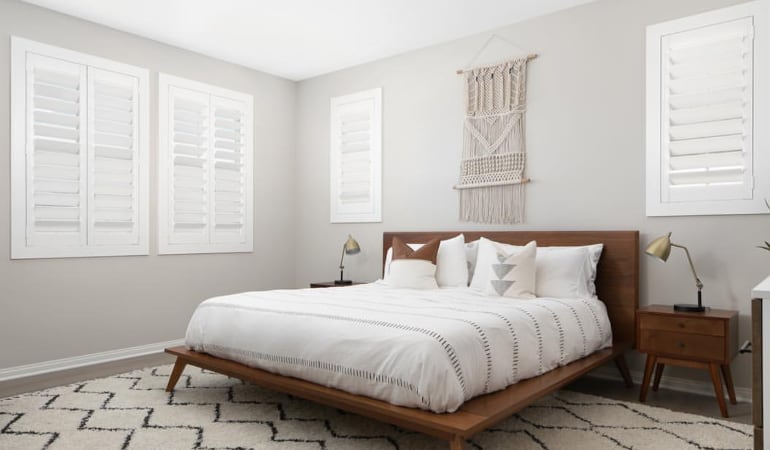 How Do Plantation Shutters Make It Easy To Filter Natural Light?
Homeowners and guests enjoy the appearance of a home filled with sunshine. While you'll no doubt choose impressive electric lights to illuminate your custom home, natural light has special characteristics that give an area a larger appearance or change its overall feel.
Unfortunately, natural light is constantly changing. As the sun moves throughout the day, the quantity of light coming through your windows changes, and you will need to adjust your window treatments to filter the light accordingly. When trying to find window treatments for custom homes in Fort Myers, people show a preference for faux wood Polywood® and classic wood plantation shutters that allow them to manage the amount of natural light a room receives.
Simply adjust the tilt rod to partially close the shutter louvers in the daytime when there is an abundance of light to give a room a more acceptable level of comfort and adjust the louvers again to brighten things up when the sun is on the other side of the house. You are even able to swing the panels open for a wealth of natural light to produce an open air appearance and close them again for a cozier feeling.
Modifying the position of the slats also gives you the chance to shift the sun's rays. By tilting the shutter louvers in either direction, you can lighten all areas to make your space seem bigger. You are able to filter excessive glare away from your visitors' view and flat surfaces that reflect without shutting the slats and eliminating the light altogether. With one simple motion, you can control the placement and the amount of sunlight that radiates within your home to ensure the comfort of your guests.
Find The Best Window Treatments For Your Fort Myers Custom Home
Show your new home in the best way possible with the endless appeal of plantation shutters by Sunburst Shutters. We are your source for elegant window treatments that Fort Myers property owners want for their custom-built homes. Reach out to 239-208-6577 or fill out the form below to get started with a complimentary in-home design consultation.