What's The Ideal Window Treatment For Casement Windows In Fort Myers?
Many homeowners like casement windows because of their classic style and ability to open completely for remarkable airflow. These windows are typically hinged on a single side and move in or out as they are opened or shut. They also tend to run not as large as a standard window. They are functional and attractive, but it's often tough to find the right window treatment for a casement window in Fort Myers.

The encouraging news is this: there are window treatments that will perform admirably for your home. By using a louvered shutter or window shade, you can maintain the uniqueness of your casement window and still get privacy and light control.
What To Consider When Choosing Casement Window Treatments In Fort Myers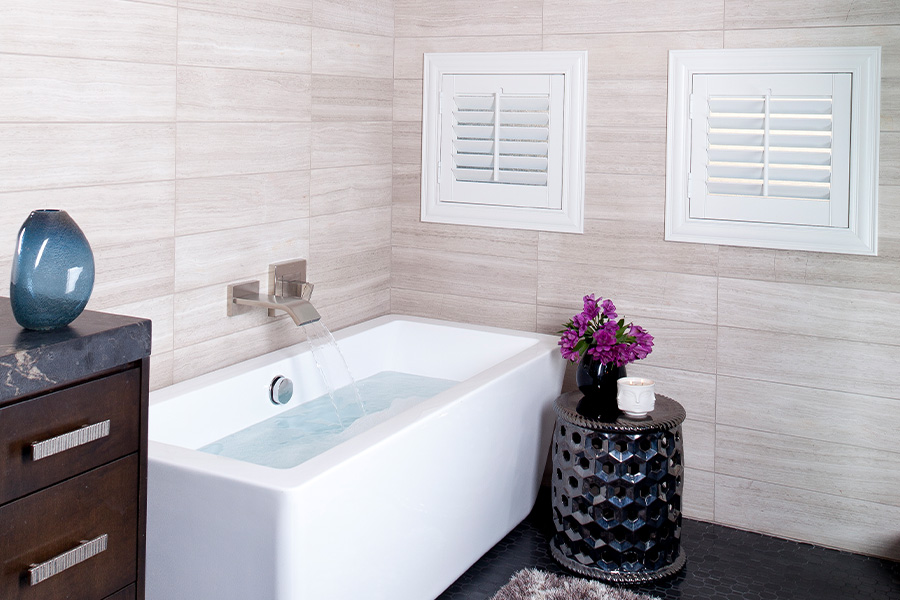 You don't want to restrict the operability or charm of your windows by selecting an unsuitable type of covering. To end up with the best casement window treatments, keep the following in mind:
Window operation: How do your windows open and shut? Do they use a crank, lever, or handle? The right window treatment will provide free access to this implement and let the window open with ease.
Window depth: Not every casement is identical, and you'll have different depths between the wall and the actual window. Various sorts of window treatments may not be right for the space.
Coverage and light management: You would like comprehensive coverage for your window but should also take advantage of the wealth of sunlight and airflow that casement windows supply. Choose something adaptable that opens without difficulty but won't sway in the wind while still achieving your sought-after level of sunlight control.
Preferred Window Treatments For Casement Windows
Since casement windows tend to vary widely with different hinge positions, opening mechanisms, and window depths, it's generally most advantageous to get an in-home consultation for made-to-order window treatments to discover your optimal solution. Even so, there are some recommended window treatments for casement windows in Fort Myers. Here are two great options.
Plantation Shutters For Casement Windows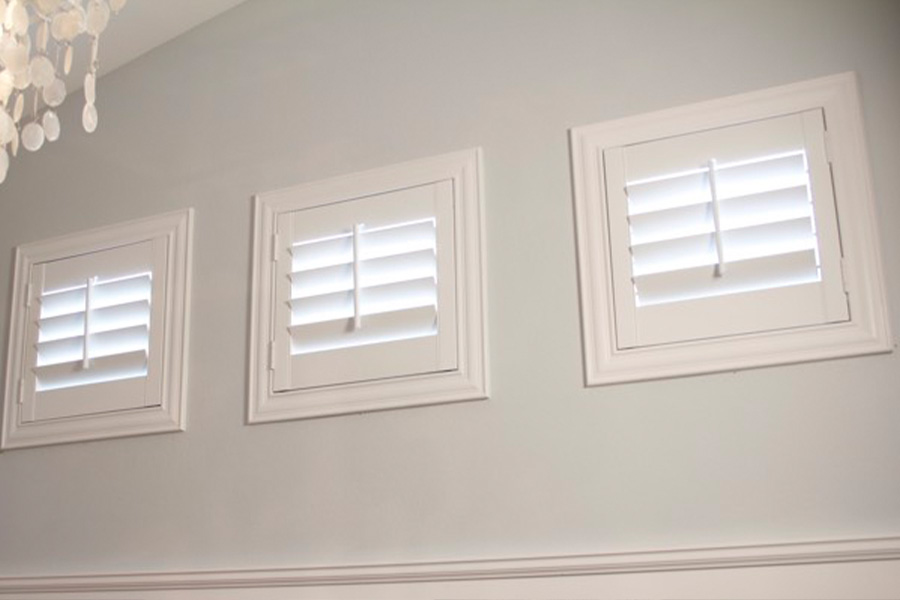 You frankly can't find a better solution than plantation shutters for casement windows in Fort Myers. They are great choices no matter if your window is hinged at the side, bottom, or top. Plantation shutters can even be modified to fit any operating device.
Installation is also flexible as you may put them within your window jamb or directly on the frame. Since louvered shutters are solid, permanent additions, you will never need to stress about hanging fabric fluttering in the breeze or knocking into the frame or glass. And you may pick from white Polywood® or painted or stained wood shutters to match your home's design.
Plantation shutters also offer an unparalleled mix of coverage and light control. Would you find it helpful to have natural air circulating but with reduced levels of outside light? No sweat! Simply open up your casement window, keep the panels of the interior shutter closed, and then adjust the slats to allow air and your sought-after amount of light. You'll only achieve this degree of control with plantation shutters for casement windows.
Cover Your Casement Windows With Cellular Shades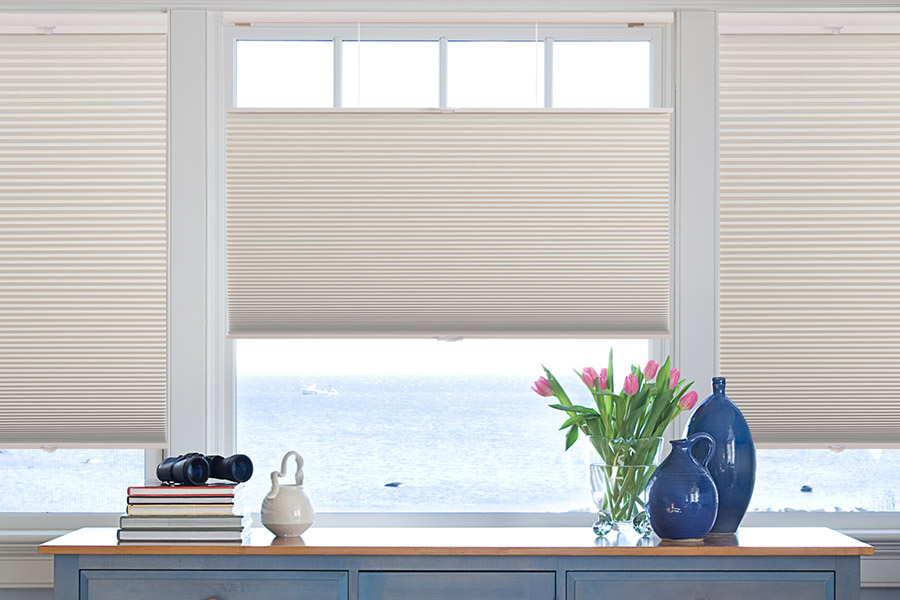 Cellular shades are another excellent window treatment option for casement windows. They can be found in a wide assortment of styles and colors, making it easy to discover one that harmonizes with the design of your interior. A cellular shade also stays in place where you put the lift bar, preventing the annoyance of your window treatment obstructing the cranking system.
Cellular shades also help save energy. The honeycomb-like compartments of the shade capture air, reducing heat loss and providing insulation to your casement window. This helps manage the temperature in the area, keeping it comfortable all year long and lowering cooling and heating expenses.
Order Window Treatments For Casement Windows In Fort Myers
Get the right window treatment for your casement windows by consulting with the experts at Sunburst Shutters Fort Myers. We have plantation shutters, shades, blinds and other possibilities for you to select from. Reach out to us at 239-208-6577 to schedule your complimentary, in-home consultation, and we'll bring samples of our products directly to you.